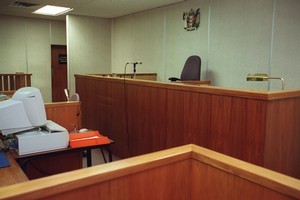 Three Auckland lawyers who have lost the right to provide legal aid services racked up almost $2 million worth of taxpayer-funded legal aid in the past four years.
Legal Services Agency yesterday cancelled the listings of Iuni Sapolu, Josie Fuimaono-Sapolu and Brett Ravelich to provide legal aid services.
In an agency first, the lawyers' names were published on the agency website, as part of a wider effort to improve the service after a damning report last year that found system-wide failings.
Ms Sapolu and Ms Fuimaono-Sapolu, who were dropped for notproviding an acceptable standard of service, did not return messagesyesterday.
Mr Ravelich was dismissed for failing to comply "with one or more of the conditions of approval". He could not be reached for comment yesterday.
Publicly listed figures show that Sapolu Law, where Ms Sapolu and Ms Fuimaono-Sapolu work, received almost $1.5 million in payment for legal aid services in the four years to June 2010.
Mr Ravelich received $435,161.49 over the same period.
Agency general manager Stuart White would not say if the lawyers had misused public money, or whether police charges would follow.
"These are serious matters for us to take the action we have. We are stopping these people from delivering legal aid services," he said.
"The decision about police matters we will need to consider in due course."
Reasons for cancelling a lawyer included incompetence, dishonesty, billing issues, not supervising appropriately, or using non-lawyers for legal aid services, he said.
The matters that led to the investigations into Sapolu Law occurred in the past year. Mr White did not know the timeframe for the matters relating to Mr Ravelich.
All three lawyers appealed against the agency decisions, but the appeals were dismissed.
Mr White would not say how the agency investigations arose.
The legal aid system is being overhauled following a damning report from Dame Margaret Bazley.
NO MORE FUNDING
Three Auckland lawyers - Iuni Sapolu, Josie Fuimaono-Sapolu and Brett Ravelich - dropped by Legal Services Agency from providing legal aid.
Brett Ravelich legal aid bills:
* Year to June 2010: $110,526.08
* Year to June 2009: $103,975.50
* Year to June 2008: $106,261.50
* Year to June 2007: $114,398.41
Sapolu Law legal aid bills:
* Year to June 2010: $564,245.00
* Year to June 2009: $420,804.29
* Year to June 2008: $348,580.01
* Year to June 2007: $157,680.60
Combined total: $1,926,471.39