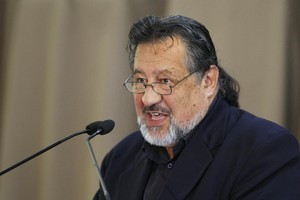 Many schools are not demonstrating sufficient commitment to ensuring achievement of Maori students, warns a report from the schools watchdog.
Schools which failed to improve would l be visited more often by the Education Review Office, says chief review officer Dr Graham Stoop.
Just under 167,000 students - 22 per cent of the student body - in New Zealand schools are Maori.
The Promoting Success for Maori Students: School's Progress study surveyed 287 schools from full primary to secondary level last year.
The report said there was some evidence that the quality of teaching for Maori students had improved since 2006; half of sample secondary schools achieved improved NCEA results as well as improvement in literacy and numeracy for a quarter of primary schools.
However, data continued to show sustained Maori under-achievement in education.
The report found that a substantial number of schools did not review their own performance in relation to Maori achievement, did not make effective use of data to improve programmes and did not conduct research about students' learning.
Schools' engagement with the community had improved overall.
But a sizeable minority of schools' consultation with parents and whanau was limited, and Maori parents' engagement in their children's education was not valued.
"It is of concern that [the report] indicates that not all educators have yet recognised their professional responsibility to provide a learning environment that promotes success for Maori students."
Dr Stoop said schools needed to break down aggregate achievement data and set targets from there.
If they did not, some might lose their "high performance" status, meaning the ERO would visit them more often.
"Schools increasingly need to see the urgency of this."
Maori Party co-leader Pita Sharples said the report revealed a "crisis of failure" in schools.
"The worst scandal is that there are programmes to help schools but the schools with a crisis are refusing the help available," Dr Sharples said.
Principal's Federation president Ernie Buutveld said there might be some "understandable defensiveness" from schools in reaction to the report, however they needed to be honest in their self-assessment.
"You can spend a long time navel-gazing and blaming but ultimately it's the future we can do something about, not the past."
He believed that more Maori teachers in schools, as well as community leaders and kaumatua involvement would raise achievement levels.
GUIDELINES
To improve Maori achievement, schools needed to:
* Monitor trends in student attendance and achievement.
* Adopt classroom and school-wide practices for assessment, analysis of achievement information, target setting and evaluation of initiatives.
* Improve relationships with whanau.
* Build better relationships with Maori students.