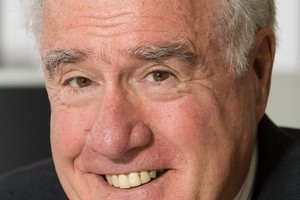 A review of the laws that help reveal the inner workings of central and local government is recommending a more proactive release of information and a dumping of the right of Cabinet or local authorities to veto a release order.
The Law Commission yesterday released an issues paper - the Public's Right To Know - and is calling for submissions for its review of the Official Information Act and the Local Government Official Information and Meetings Act.
The acts are based on the principle that information should be made available unless there are good reasons for withholding it, such as privacy issues or commercial sensitivity.
"People have generally become more suspicious of any government activity that takes place in secret. Citizens expect to be able to find out how, why, and by whom government decisions are made," Law Commissioner John Burrows said.
Refusals to release information can be appealed to the Ombudsman, but if the Ombudsman orders the information to be released, Cabinet or the relevant local authority can refuse.
The commission recommended scrapping this veto right, even though Cabinet has never used it and local authorities have only used it twice.
"We propose that the veto ... be done away with, in which case the only means of challenging the Ombudsmen's decision would be via judicial review," the paper said.
The commission said the system looked at requests on a case by case basis.
But it was concerned that agencies did not properly consider public interest in deciding what to release.
There was also confusion around some of the grounds for withholding information, and clearer guidelines could be prepared from the body of precedent, based on case notes of the Ombudsmen.
The paper strongly supported greater use of proactively releasing information, an idea that is gaining traction in the Open Labour NZ debate on a more transparent Government.
The paper said parliamentary agencies - including Parliamentary Service, which covers MPs' expenses including travel and accommodation costs - should be opened up to the OIA, although this will be the subject of a different review by the commission.
MPs have been strongly opposed to opening up parliamentary agencies because it could interfere with their constituency work.
It said the Parliamentary Counsel Office, which drafts Parliament's laws, should also be subject to the act, as should operational aspects of the court system.
Government agencies sometimes abused the right to refuse information to delay the release of information, but the paper defended the right to withhold free and frank advice.
The paper floated the idea of an independent Information Commission to oversee the official information process.
Submissions on the paper are open until December 10.
ON THE WEB
lawcom.govt.nz