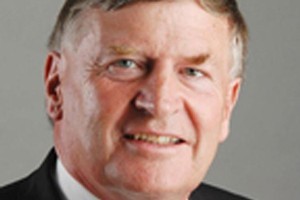 The lawyer acting for Supreme Court judge Bill Wilson - who is facing judicial conduct proceedings - believes his win this week in the High Court was achieved on more than just a simple technicality, as others have claimed.
Colin Carruthers, QC, successfully argued that the Judicial Conduct Commissioner, Sir David Gascoigne, failed to follow legal procedure properly when he recommended that complaints against the judge about the adequacy of his disclosures be taken to the next step, a judicial conduct panel.
"It's not a matter of him just going back and having to redo the job," Mr Carruthers said yesterday.
"It's a matter of him having to go through and identify the specific conduct that he says can fall within the description of misbehaviour."
And he said that Justice Wilson reserved the right to challenge the ruling again if it was not done in strict accordance with the law.
"Instead of just broadly saying there's material that hasn't been disclosed, he needs to say what is it that has not been disclosed that, if disclosed, was capable of amounting to misbehaviour," the QC said.
The High Court has quashed Sir David's recommendation to Acting Attorney-General Judith Collins and, as a consequence, her appointment of the panel comprising Court of Appeal Judge Anthony Randerson, Chief High Court Judge Helen Winkelmann and Chief Ombudsman Beverly Wakem.
Sir David had rejected some areas of complaint against Justice Wilson but then bundled up all issues to be passed on to the panel for a public hearing.
Sir David has been directed to go back to the case and conduct any further examinations he considers necessary, and to specifically identify matters of the judge's conduct he believes warrant a panel to be formed.