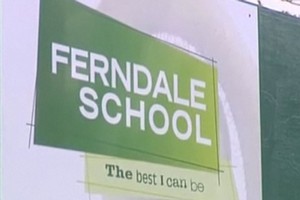 The Canterbury Earthquake has brought the best and the worst out of people, and Ferndale School have witnessed both sides of humanity.
Teachers at the special school in Merivale, Christchurch, arrived on the morning of September 9 to find burglars had broken in and stolen laptops, digital cameras and digital video cameras.
The school's board of trustees chairperson told the Herald afterwards the break in was a "kick in the guts".
Since then, however, the school has received offers from around New Zealand to help replace the stolen equipment.
"We've been inundated with offers from people, from Katikati to down south," Ms Morris said.
"People have donated equipment, they've donated money, they've offered their services."
Ms Morris knew of schools which had run events to raise money for Ferndale School and businesses who had held cake sales.
"One school held a whacky hair day, and one teacher who has had dreadlocks for six years cut them off," she said. "We've just been humbled and blown away by the generosity."
She said the donations had more than made up for what was taken.
"We often fight and struggle to get things, we're not used to this."
Security at the school has since been upgraded.
The school, located just north of the central city as well as at six satellites around the city, has around 100 students with intellectual and physical disabilities.
Mrs Morris said most of the students had coped well with the earthquake and subsequent aftershocks.
"Some of the children know what happened. Others have no idea.
"My own son was jumping on the deck when an aftershock hit. The look on his face said 'did I do that?' When we had the big one he was on bed clapping his hands thinking he was on a rollercoaster.
"The majority [of students] have coped very well. The fact they could not go to school was the issue."
Students returned to the satellites last week and to the base school on Monday.
"The teachers and staff have been fantastic getting them back in their routines," Ms Morris said.
"We're all back together now - that's the main thing.
"There are a lot of happy faces around the school."