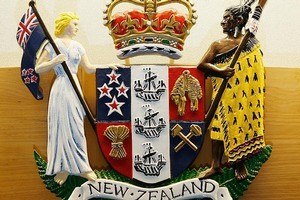 A student admitted to a 111 operator that he had stabbed another student to death and put her body in a suitcase following a dispute over money, a jury was told today.
Peng Cheng Tian, 25, from the North Shore suburb of Hillcrest, is on trial in the High Court at Auckland for the murder of Yi Ren, 30, at an inner city Auckland apartment in September 2008.
The prosecution alleged that Tian, a friend of Ms Ren and her boyfriend, stabbed her to death at her Newton apartment after their relation soured over a business deal involving a car.
In the process of the attack he severely cut his left hand with the knife.
He then placed her body in a suitcase before calling 111.
The phone call Tian made to the operator was played to the jury this morning.
Tian called 111 at 3.45pm and told the operator there was "a big huge problem" saying he was guilty of killing a girl.
He gave Ms Ren's name and said he had stabbed her in the neck.
He said he didn't know if she was still bleeding and told the operator he had put her in a suitcase.
When asked why she had put her in a suitcase, he said she owed him money.
He also told the operator he had almost severed his own thumb during the stabbing and was bleeding heavily.
- NZPA