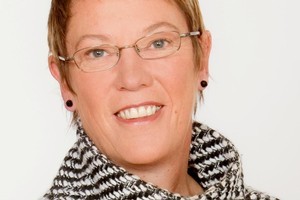 Tuesday
Christchurch MP Ruth Dyson injected some humour into Tuesday's debate in Parliament on the Canterbury Earthquake Response and Recovery Bill, the emergency measure that gives ministers powers to override laws which could hold up reconstruction in the city and surrounding areas. She noted the response from around the country to the plight of Cantabrians had been extraordinary - so she expected MPs to back the Crusaders the next time they played. Dyson went further, making a special plea to National's Invercargill MP, Eric Roy, for Southland to hand back the Ranfurly Shield which the province took off Canterbury in a historic 9-3 victory in October last year. Such a gesture would induce a "major boost "in morale in the quake-stricken region, Dyson assured him. It left us wondering whether the sweeping powers in the emergency legislation extend to ordering the Log o' Wood be returned to Christchurch.
Wednesday
Hats off to the Labour-aligned blog The Standard for acknowledging what it called a "grassroots revolt" within the party against the leadership's acquiescence to powers in the Canterbury Earthquake Response and Recovery Bill.
It noted that Christchurch Central MP Brendon Burns had posted a "self-congratulatory"piece on Red Alert, the Labour MPs' blog, celebrating the "rare unity" among parliamentary parties in voting to make Gerry Brownlee "dictator of New Zealand" for the next 18 months. It noted reaction to Burns' post had been swift and brutal. The Standard's remarks have not gone down well with the Labour hierarchy. They argue the party would have been pilloried by the media and public had it not backed the emergency legislation.
Thursday
National's Allan Peachey did not quite invoke the days when a man was required to walk in front of those new-fangled internal combustion engines waving a red flag when he spoke on the Land Transport (Road Safety and Other Matters) Amendment Bill, which raises the driving age from 15 to 16. Treating the House to a display of now rarely used hand signals, the Tamaki MP said you were unlucky if the examining traffic officer (remember them?) would ask you to stop on a slight slope and demonstrate you could start again without rolling backwards. Otherwise, it was just a matter of driving around the block. "The traffic officer said, 'Yes, son, you're fine.' In 10 minutes I had my licence."
Friday
Former National backbencher Mark Blumsky, who disliked parliamentary life so much he quit after one term, is to be New Zealand's next High Commissioner to Niue. To be fair, the former MP and one-time mayor of Wellington has been working in the Pacific island country in recent months leading an industry development project which is part of New Zealand's assistance programme.
- compiled by John Armstrong