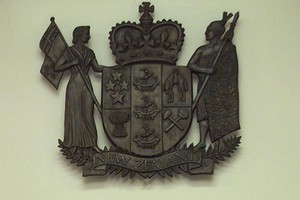 The blood of a Chinese student was scattered all over an inner Auckland apartment where she was stabbed to death and her body then put in a suitcase, a ESR forensic scientist said today.
Dion Sheppard was giving evidence at the High Court Auckland trial of Peng Cheng Tian, 25, from the North Shore suburb of Hillcrest, who has denied murdering Chinese national Yi Ren, 30, in September 2008.
The prosecution alleged that Tian, who was a friend of Ms Ren and her boyfriend, stabbed her to death at her Newton apartment after their relation soured over a business deal involving a car.
In the process of the attack he severely cut his left hand with the knife.
He then placed her body in a suitcase before calling 111 and telling the operator what he had done.
Mr Sheppard told the court he went to the apartment on September 2, where he found blood from Ms Ren in the kitchen, bathroom and bedroom.
He also found Tian's blood everywhere in the bedroom.
The trial which is set down for four weeks continues tomorrow.
- NZPA