Medical leader concerned by use of term by practitioner of traditional healing.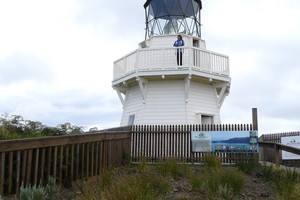 The centre-right ticket seeking voting control of the Counties Manukau District Health Board has selected a practitioner of ayurvedic medicine who controversially names himself as a "doctor".
Ajit Singh is one of seven Citizens & Ratepayers candidates vying for the seven elected seats on the board, which funds health services from Bucklands Beach to Glen Murray.
He refers to himself on the website of his Mt Eden wellness centre and spa, Planet Ayurveda, as "Dr Ajit", and he told the Herald he is entitled to do so because he holds the degree of bachelor of ayurvedic medicine and surgery from a university in India.
Ayurvedic medicine is a traditional form of healing originating in India.
On the C&R website, the profile of Dr Ajit refers to his having been an ayurvedic doctor in India.
However, Dr Ajit's qualifications are not recognised by the Medical Council of New Zealand and the Medical Association is concerned by his use of the term "doctor".
"The average punter would assume he is a registered medical practitioner licensed to practise medicine," said association chairman Dr Peter Foley.
He said use of the term "doctor" in the health sector should be reserved for those who were licensed by the council as medical practitioners.
Dr Foley said this should also apply to DHB candidates because doctors "have got a much better chance of getting on a health board than an ordinary person".
Dr Ajit indicated that if elected he did not plan to promote state funding of ayurvedic medicine.
"The reason of my putting my name forward is that I'm very passionate about wellness, and wellness of the community.
"Working for the health industry for such a long time, around 34 years, I have seen closely the suffering of our community, especially connected with poor lifestyle and poor diet and environmental factors which have not been taken into consideration."
He would push for more emphasis on preventive measures and wellness
education.
Among Dr Ajit's C&R running mates is elected Counties Manukau board member Bob Wichman.
Mr Wichman is a long-standing member of the Manukau City Council and is standing for the Super City council.
On the centre-left, the city's Deputy Mayor, Anne Candy, is not seeking re-election to her seat on the DHB.
At the last election, she won her seat on the council alongside Sir John Walker and Colleen Brown on the Manurewa Residents ticket.
Mrs Candy and Mrs Brown stood for the DHB on the Healthy Manukau ticket.
This time, Mrs Brown, a councillor for nine years, has broadened the name to Team Healthy Counties Manukau and is standing with Therese Luxton, a recipient of the Every Child Counts award from Plunket and other children's advocacy groups.
"One main thing I want to do [if re-elected to the DHB] is to get a doctor in Randwick Park," Mrs Brown said.
Randwick Park is a low-income, high deprivation area with high Maori and Pacific populations.
"Areas like that should have a doctor."
Mrs Brown and Mr Wichman are among five sitting elected board members seeking another term.
David Collings, a councillor and Super City candidate from the Residents and Ratepayers ticket, is having a fresh tilt at the DHB, having missed out in 2007.
A Pacific Island ticket, ABC - A Better Choice, has put up one candidate for the DHB, Tupou Tamata Manapori.
Counties Manukau is one of New Zealand's fastest-growing health districts. It has a relatively young population, with a comparatively high birthrate, which has made it difficult to hire a midwife in the area.
Compared with the rest of the country, it also has high proportions of Maori and Pacific Islanders and people who are socio-economically deprived people.
To cope with the rapid population growth, the DHB has been continually expanding and renewing its facilities for the past decade.
The DHB has made rapid progress on Health Minister Tony Ryall's national health targets, achieving or surpassing four.
It is still falling short on the percentage of hospitalised smokers quitting.
PROFILE
Population: Around 500,000
Annual turnover: $1.2 billion
Staff: 6000
Challenges: Largest number of people with diabetes, more than 8 per cent of adults
Board annual pay: $25,000 base rate for ordinary members; up to $32,300 including committee fees
CANDIDATES
* Arthur Anae, Independent
* Don Barker, Independent
* Colleen Brown, Team Healthy Counties Manukau
* Brent Catchpole, Independent
* David Collings, Residents and Ratepayers Team
* Paul Cressey, Independent
* Angela Dalton, Manurewa Action Team
* Rene Darier, Independent
* Sally Davis, Independent
* David Jenkins Jones
* Therese Luxton, Team Healthy Counties Manukau
* Gayleen Mackereth, Independent
* Tupou Tamata Manapori, ABC - A Better Choice
* Fia Misa-Tupou, Citizens & Ratepayers
* Brent Morrissey
* Lyn Murphy, Citizens & Ratepayers
* George Ngatai, Citizens & Ratepayers
* Mike Padfield, Community Voice
* Janet Phare
* Alison Schulze
* Ajit Singh, Citizens & Ratepayers
* Hamish Stevens, Citizens & Ratepayers
* Bob Wichman, Citizens & Ratepayers
* David Wong-Tung, Citizens & Ratepayers
* From the New Zealand Herald feature, 'Super City - Election Guide'