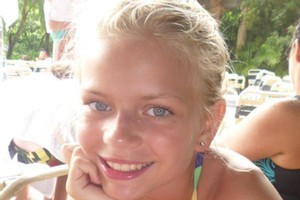 A New Zealand man has been arrested over the death of an 11-year-old girl in a boating accident in England.
Mari-Simon Cronje, from south-west London, was killed when she was thrown from an inflatable banana tube being towed by a speedboat.
It is understood the speedboat - driven by a 22-year-old New Zealander, according to British reports - made a sharp turn, causing Mari-Simon to fall from the tube. She was then struck by the boat's hull.
She suffered serious injuries, mainly to her lower body, and was rushed to hospital, but died.
The accident happened at one of Europe's largest water sports clubs - the Princes Sporting Club in Bedfont, west London - and made front-page news in British newspapers.
The Daily Mail reported that the driver of the speedboat was understood to be a New Zealander who was a watersports instructor at the club.
The newspaper gave only his first name, Matt.
Scotland Yard overnight confirmed that the man was a New Zealander.
The said he had been arrested and released on bail, pending further inquiries.
The New Zealand High Commission in London said last night that it was not involved at this stage.
A chef at the club, Adriana Dos Santos, told the Daily Mail: "He is a nice guy. I don't think he's been working here very long. All of the staff are so devastated about what happened."
It is thought the New Zealander was the only person on the speedboat and that there was no "spotter" - someone else watching the participants being towed.
Mari-Simon was among a group of children on the tube - one of several activities for a friend's birthday party.
The daughter of financier Andries Cronje - chief executive of UBS Wealth Management - Mari-Simon attended Ibstock Place School, a top £4000 ($8450) a term private school which Rolling Stones singer Mick Jagger's children also attended.
Mr Cronje and his wife, Ancia, paid tribute to their daughter in a statement.
"Our beautiful 11-year-old daughter, Mari-Simon Cronje, was killed in a tragic water sports accident.
"She was a guest at a children's birthday party. We are still battling to come to terms with the news."
On the Princes Sporting Club website last night, a statement expressed condolences and devastation.
It said the club would be closed until further notice as police carried out their investigations.
The accident has caused some to question how safe the banana-tube rides are, as there are no guidelines saying riders have to wear helmets or a flotation device.
- ADDITIONAL REPORTING: AGENCIES