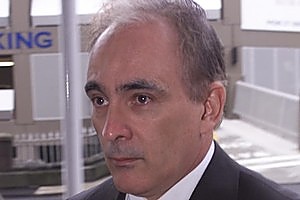 Fabulist •n. 1 a person who composes fables. 2 a liar.
- Concise Oxford Dictionary
Why do some people build their lives on a bedrock of lies?
Psychologists suggest it is the pursuit of a life less dull, but while the average person couldn't bring themselves to lie so blatantly and grandly, the flawed character and possibly psychological illness of the fabulist make it possible.
Often bright and arrogant, they have good social skills, an inflated ego and commonly also an underlying low self-esteem.
"They are fairly narcissistic," says Auckland University associate psychology professor Ian Lambie.
"They feel invulnerable, untouchable. They feel they can pull it off and sometimes they can."
While showing bravado on the outside, psychologically they feel inadequate, he says.
The fiction they create compensates for their under-performance.
The behaviour continues and can escalate as they benefit financially through career advancement and also in social standing until, says Professor Lambie, "their cover is blown. Then their world comes crashing down."
It's been termed "Walter Mitty Syndrome" after the henpecked fantasist of James Thurber's 1941 short story The Secret Life of Walter Mitty.
It has even prompted an article in the British Medical Journal suggesting it may be a clinical condition.
British psychologist Colin Gill suggests many people may have a little Walter Mitty inside them.
"The desire to want to be somebody important without expending any effort, or making up stories to get attention, is fairly common," Dr Gill told the Independent newspaper after a spate of liars were exposed in Britain in 2006.
He says it has been suggested the behaviour may be a result of early life experiences - they seek the love, the rewards and the attention they did not get in childhood.
"There is also some evidence that this tendency could be genetic and it does seem that Jeffrey Archer inherited some of his talent for invention from his father, who was a bit of a crook and a conman."
Could it be that Kiwis are more grounded? Two of the three prominent New Zealand cases outlined on the right involved foreigners.
Professor Lambie believes most of us don't seek to embellish our lives.
"Most people take life on the chin and are happy with what they do."
TALL STORIES
Richmal-Marie Oates-Whitehead
Oates-Whitehead anonymously tipped the Herald that she was a doctor who had helped victims in the 2005 bombings in London. But the Gisborne-born woman worked in medical research and was not a doctor. She made false claims of medical drama and academic success. Shortly after being investigated, she died of a pulmonary embolism in her London flat.
Linda Astor
A Polish transvestite and fake doctor, Astor conned the New Zealand Medical Council, Hutt Valley Health and Nelson Marlborough Health Services to gain work as a psychiatrist. She was responsible for the discharge in 1996 of patient Leslie Parr, who subsequently decapitated his girlfriend. Astor disappeared in 1997 but was arrested in the United States in 2001.
John Davy
Davy, a Canadian, created a fake background to win the chief executive role at Maori Television. His lies were exposed by a Herald reporter. Served three months in jail in 2002 for falsely claiming he held a master of business administration degree, had worked for international organisations such as World Wildlife Fund and was a national fencing champion.