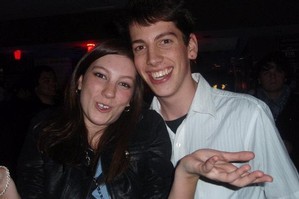 An Australian skydiving instructor with a fear of flying was one of two from across the Tasman killed in one of New Zealand's worst aviation disasters in 17 years.
Adam Bennett, 47, from the New South Wales city of Wollongong, was among nine aboard a light plane when it crashed and caught fire on take-off at Fox Glacier, on the West Coast of the South Island, on Saturday.
Nobody survived, with victims so badly burned that the police disaster victim identification team had to be called in.
Mr Bennett, nicknamed "Batty", had been living in Motueka, near Nelson, for the past two years after travelling through Asia and Europe base-jumping.
His former boss, Anthony Boucaut, said 20 years of jumping out of planes was not enough to shake his dislike of riding in them.
"We always joked how he loved the skydiving side of things but he never ever liked the plane ride," he told the Sydney Morning Herald.
"He was never a fan of aeroplanes, which is funny, given someone in his situation. He often made a few jokes that the bloody aeroplane ride would be the end of him."
He was one of four instructors aboard the plane working for Skydive New Zealand. The others were pilot Chaminda "Chami" Senadhira, 33, and skydive masters Rod Miller, 55, Michael Suter, 32, and Christopher McDonald, 62.
Mr Bennett worked for Mr Boucaut's Skydive the Beach in Wollongong for almost a decade but earned his nickname because of time spent working in the far north of Queensland 15 years ago.
"He spent five years up there and anyone who spends a bit of time up in the tropics goes a bit mad," Mr Boucaut said. "He was just a unique bloke. They broke the mould after they made him."
He said anybody who had skydived with him would remember him and his "overabundance of energy".
Another Australian, Glenn Bourke, 18, of Coburg, Victoria, was on his first trip overseas and had already been bungy jumping and whitewater rafting.
In Melbourne, his grieving family said he was soon to start training as a paramedic.
Irishman Patrick Byrne, 26, from Askamore, County Wexford, was also killed.
Three weeks into a one-year working visa, the electrician was remembered by a friend as "always happy".
"He always had a smile on his face and wanted to have the craic with others as well," he told the Sunday Independent.
"He looked upon life as precious, while he also loved travelling, which is what took him to New Zealand."
Friends of British tourist Brad Coker paid tribute to him on Facebook, saying he was "living life to themax".
It was to be the first jump for the 24-year-old thrill-seeker from Farnborough, Hampshire.
'You were living life to the max and were taken doing the crazy things you loved. RIP mate, sleep well xxx," wrote Jessica Boutcher, from London.
German tourist Annita Kirsten, 23, was also on board.
Investigators have warned that the crash inquiry could take up to a year.