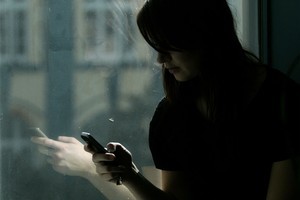 Authorities are warning that communications will get a lot worse if power is not restored to earthquake-struck cellsites in Christchurch and surrounding areas before midday, and have asked people not to make non-essential calls.
Landlines and the 111 emergency numbers were still working but many Vodafone and Telecom cellular network sites in Christchurch have been running on battery power since the 7.1 magnitude earthquake struck about 4.30am today.
The earthquake took out power to much of Christchurch and surrounding areas and the batteries now powering many cellular sites had a life of up to eight hours. Both Telecom and Vodafone said they trying to get as many generators into Christchurch as they could in case the power remained off and the batteries ran flat.
Both companies urged people to stay off their cellphones unless it was an emergency.
Paul Brislen, from Vodafone, said people had so far heeded warnings to stay off the cellular network.
There was no danger of the network crashing and they had no reports cellular towers had been damaged.
"But there is no power which means we are on battery back up. Batteries only last three to eight hours, depending on how much use they get."
Vodafone was talking to Civil Defence authorities and the power companies to see when power could be restored and which sites should take priority.
"We are telling people to keep their calls to a minimum but if it is an emergency make that call, don't worry about it.
"We are not seeing any overloading. People are being really good about staying off the network and that is great. They are making the calls they have to make and no more," Mr Brislen said.
Telecom said more than 24 of its cell sites were without power.
"That problem may well get worse if the power does not come back on," said Telecom spokesman Mark Watts.
The city and surrounding areas were still being hit by aftershocks which could prevent the movement of generators to the cellsites which were running out of battery power.
"People should minimise their cellphone calls to essential calls and texts.
"Use the mobile wisely because that situation is likely to get worse before it gets better," Mr Watts said.
Energy Minister Gerry Brownlee said he expected power to be restored this afternoon as there had been no major damage to the infrastructure.
- NZPA