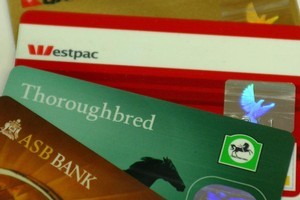 The private sector is split on whether TVNZ's credit card policy has been sane - or asking for trouble.
The state broadcaster is cutting the number of company credit cards held by staff from about 470 to less than 100 because they had "unfairly" caused bad publicity.
The Employers and Manufacturers Association chief executive Alasdair Thompson said the number of TVNZ staff with credit cards - more than half its 900 employees - had been out of balance.
"That amazes me. I think that would be very unusual in the private sector," Mr Thompson said. "If half the staff have had a credit card and none of them have used it inappropriately, ever, that would be amazing.
"That would be the only case in the world where that hasn't happened."
It would be naive to think there had been no abuses of company credit cards at TVNZ, Mr Thompson said. "It's just so easy to put things on your credit card when you don't have to."
Expenses around entertaining was particular trouble, with meals and drinks often hard to justify.
There were few circumstances that justified company credit cards - mostly limited to frequent international travel, Mr Thompson said.
Employees should have to apply for individual reimbursements, he said.
But Business New Zealand chief executive Phil O'Reilly said it was wrong to single out credit cards as a problem.
Private businesses cared that there were robust checks in place, not whether plastic or cash had been used. "It's a false distinction, whether credit cards had been used or employees were reimbursed. It wouldn't matter to most companies," Mr O'Reilly said.
He could sympathise that TVNZ had to move away from credit cards over recent publicity, he said.
Private companies did not have to publicly reveal similar information. Instead, boards of directors held company executives accountable for their companies' expenditure controls and whether they had been followed.
"What shareholders and boards of directors want to see are not salacious details of credit cards, but systems and controls," he said.
It did not matter if $50,000 had been spent on a company credit card as long as it was within rules - a $50 abuse would be a bigger problem.
Credit cards were the most efficient method for payments and made tracking expenses easier, and giving employees company credit cards was standard practice in the private sector, he said.