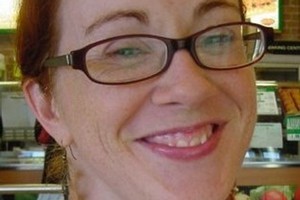 Police today re-checked an area near where missing Christchurch woman Emma Campbell's car was found more than four months ago.
Miss Campbell, 29, was last seen at a petrol station in the city early on May 1. Her car was found abandoned on Dyers Pass Road in the Port Hills a couple of hours later.
Previous searches in the area failed to turn up any clues, and today police search and rescue re-checked the forest to the northwest of this site.
"This search of an area had been planned for some time and this morning SAR staff and a member of the family covered an area down to the creek in the valley and some of the forest there," Detective Senior Sergeant John Rae said.
"Unfortunately nothing was found to indicate Emma had been there or to show where she might have gone after her car left the road."
Mr Rae said last month Miss Campbell, who had suffered from anxiety, appeared to have "abandoned her life", leaving her cellphone, wallet, watch and shoes in her car, possibly with the intention of committing self-harm.
It was still possible someone had taken advantage of her in a vulnerable state, or that she had disappeared and set up a new life for herself under a new identity, but there was no evidence to support that, he said.
- NZPA