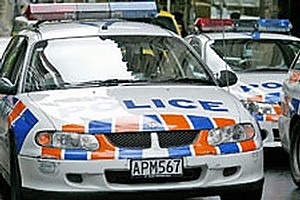 A priceless greenstone mere stolen from the tomb of one of the founders of Parihaka Pa in Taranaki has been recovered.
The mere, which belonged to the revered Maori peace prophet Te Whiti O Rongomai, was stolen last week after thieves smashed through a glass casing which protected the mere within the tomb. A mere is a traditional Maori hand club.
Police had been working hard to track down the mere, Sergeant Jeremy Bull said.
"We clearly rattled some cages as it resulted in a witness going to Melville police station in the Waikato and providing vital information."
Although the theft occurred in another police district, the Melville constable immediately recognised the significance of the theft.
Vital information from the witness was passed on to Taranaki police immediately.
Mr Bull and iwi liaison officer Sergeant Warren Wipatene followed up and found the mere hidden in an area of bush in Opunake last night.
"It was an excellent community effort and I have to say a great big thank you to the people of the marae who spoke with us and put faith in us to recover the relic," Mr Bull said.
"We returned it last night to the elders in a small but deeply moving ceremony."
A middle-aged Waikato woman was helping police with their inquiries but no arrests have been made.
The investigation was ongoing.
"The important thing is that we have managed to recover the mere undamaged and return it to where it belongs," Mr Bull said.
- NZPA