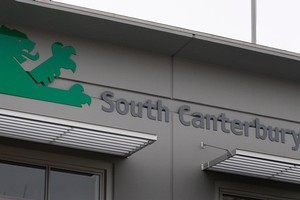 South Canterbury is reeling after the finance company of the same name collapsed into receivership, but there are hopes that the flipside will be a mini-boom for the local economy.
With South Canterbury Finance in the hands of the receivers, and a Government-guaranteed payout of $1.7 billion to the company's investors, the region is set to get a substantial injection of cash within the next month.
"Short term, if it brings some benefit to this district, we could certainly do with that," said South Canterbury Chamber of Commerce chief executive Wendy Smith.
The question is what the investors will do with their payouts.
"Who knows, is my honest answer," Mrs Smith said.
"Yes, those people with deposits will get those deposits back, and then they are going to be able to sit down and think very seriously what they intend to do with [the money] ... and whether or not they will choose to re-invest, push it under their mattresses, bury it in their back gardens, or purchase some items."
"It's a brave soul that goes into a finance company probably at the moment with the history of what has occurred."
Commentator Bernard Hickey, of interest.co.nz, expects most SCF investors will look to the safety of the banks, which Mrs Smith hopes will mean a freeing up of cash to lend to benefit the local economy.
Mr Hickey said some might choose to spend some of the money before the increase in GST next month.
"People looking to say: Okay, I've got this money back now, I wasn't quite expecting it. Maybe I should buy a new car or new fridge or flatscreen TV or whatever.
"Some people may choose to put it into property if they think now is a good time to get a bargain, given that it seems to be a bit of a buyer's market."
Many in South Canterbury are still hugely loyal to SCF founder Allan Hubbard, and have been highly critical of the Government over the investigation into Hubbard's financial affairs.
But Finance Minister Bill English said those critics should acknowledge what all taxpayers had done to help.
"I would hope that the depositors of South Canterbury, and those that have supported the company, are grateful for the support of the New Zealand taxpayer," Mr English said.
"Because without that support, Timaru and South Canterbury could have ended up $600 million out of pocket."