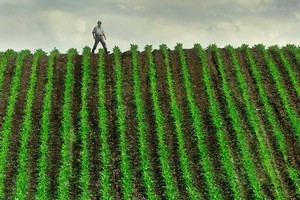 A councillor of Indian descent whose family was drawn to New Zealand by the prospect of working fertile soil says Franklin needs to stay "as green as possible".
The parents of Magan Ranchhod, a Franklin District councillor, arrived in New Zealand in the 1920s and grew greens, onions and potatoes in the Bombay Hills' rich, volcanic earth.
Mr Ranchhod is standing for the Pukekohe local board - one of three boards in the new ward - because he felt the need to preserve the district's most precious resource, its green spaces.
As a councillor he has worked on the district growth strategy, which planned to keep any major development around established townships.
"We will have growth in Franklin for certain, but we want that growth to occur in a certain area so we are not using up our land which is used for cropping and farming.
"It is my duty to see that these policies are not impeded in any way, so they dovetail into the Auckland Council's programmes."
Mr Ranchhod helped in his parents' paddocks before studying engineering at the University of Auckland, and later working in telecommunications.
Franklin is nearly 80 per cent Pakeha, but it has small Asian and Indian communities which have deep roots in the region.
The main campaigning issue for most local board candidates in the three wards (Pukekohe, Wairoa, and Waiuku) was ensuring the rural voice was not lost in the new council.
Community groups were also concerned that if urban sprawl continued unabated residents would be "rated off" their land as it was subdivided and used for housing instead of farming or horticulture.
Candidates in Waiuku also wanted to promote tourism in the region, by continuing to clear the coast of mangroves and encouraging the return of ferry services from Auckland.
For a full list of candidates go to aucklandcouncil.govt.nz