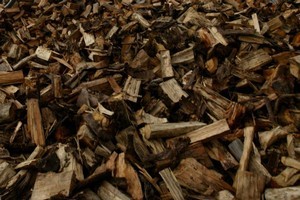 Q. We have saved a lot of money this winter by taking advantage of free firewood from the Waitakere Refuse and Recycling Transfer Station. Next year as part of the Super City, will this still be available to us?
- Roger Blennerhassett, Glen Eden.
A. Not all the details have been nutted out yet, but it seems almost certain these sorts of services will continue.
Q. We live in Drury, across the road from Franklin's Pukekohe North district. Until now we have been charged a toll call rate to phone our neighbours across the road. When Franklin joins the Super City, will this anomaly be erased?
- Olaf af Larm, Drury, and Heather Reynolds, Pukekohe.
Q. Is any possibility that Telecom will join in the celebrations and make the Hibiscus Coast part of the Auckland local-calling area so that we can enjoy "free" calls to our new fellow citizens?
- Ron Baker, Red Beach
Q. If the Super City is supposed to improve efficiency and attract business and tourism to the region, why wouldn't Telecom come to the party?
- Howard Edwards
A. Changing the free-calling area is a Telecom matter, not one for the Super City. Telecom says it has no plans to review the traditional geographic calling zones.
It says Auckland is already the largest calling area in New Zealand and the company offers deals for customers who frequently call neighbouring areas.
Q. What will happen to the sister city arrangements already in place in almost all of the contributing parties to the Super City?
- Wayne Thomas, Parnell.
A. The Super City will have 16 sisters. They comprise just over half of the 30 current relationships that include friendship cities or villages, strategic alliances and memorandums of understanding. Any decisions to enter or quit sister city relationships will be made by the new Auckland Council.
Q. With the new Super City transport CCO taking ownership and responsibility for local roading and public transport, are we likely to see better integrated transport? At present we have buses running routes parallel to trains. It would make more sense to have buses running local circuit routes and from outlying areas, connecting with the nearest railway station.
- Deborah Dalton, Auckland.
Q. What will the new transport CCO will own and be responsible for. How will they be funded and function?
- Isaac Broome, Royal Oak
A. The plan is for Auckland Transport, as it will be called, to provide all of the city's transport requirements, except state highways. This will include everything from roads, footpaths and traffic lights to rail and buses.
But while Auckland Transport will manage and control these assets, the Auckland Council will own them.
The Auckland Council will buy land for new projects or sell surplus land, on the recommendation of Auckland Transport. Auckland Transport will manage the rail services, but ownership of the trains will remain with KiwiRail or its subsidiary.
With one body to oversee transport operations in Auckland, hopefully better integration and rationalisation of services will eventuate.