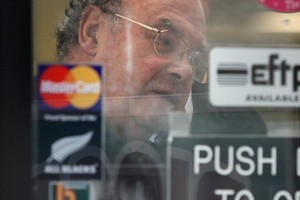 Justice Minister Simon Power announced this week that there would be an overhaul of the legal aid system - and not before time.
There are a number of issues that need to be addressed around legal aid, including that some unscrupulous lawyers see it as a money tap that need never be switched off; it's used by some people in the Family Court to pursue vindictive vendettas; and the fact it's not a long term loan available to all New Zealanders it's only there for those who fit the narrow criteria.
If Power's going to be doing some tweaking, I have a suggestion. I would love to see money set aside for the legal bills of victims of crime so they're not done over twice.
There are many, many examples of this but the latest is poor Grant Gillard, the pharmacist who suffered a break-in at his chemist shop. Gillard has worked in his small pharmacy in Mt Albert for more than 40 years and on Tuesday he was alerted by a security firm that there'd been a break-in at the shop.
After looking around the premises, the security guard left and Gillard went to lock up. That's when he was jumped by career criminal Bruce Jones, a man who'd killed a woman while he was driving under the influence of drugs and a man who had just been released from prison.
A struggle between the 68-year-old chemist and the 43-year-old burglar ensued and the right guy died.
Bruce Jones dropped dead, leaving a distraught Gillard to deal with the aftermath. He spent the day answering questions from the police and retained a lawyer to handle any repercussions.
I have no idea what his lawyer's hourly rate is, but it will be somewhere around $400-500. Aside from the trauma of having a man die in his shop, Gillard has to deal with the loss of trade for the time his shop is shut and the expense of having to hire a lawyer.
And he's the victim here.
Look at all the other victims of crime who've had to go to the expense of hiring lawyers to ensure their interests are safeguarded: gunshot owner Greg Carvell who shot a machete-wielding intruder, the Sheriff of Ngawi, Garth Gadsby, who chased recidivist burglars out of his town and ended up in court and Virender Singh who hit a teenager with a hockey stick in an attempted robbery - the list goes on and on.
These people have suffered the trauma of hold-ups, burglaries and invasions. They shouldn't have to stump up with the cash for lawyers' bills.
The $50 levy on offenders that goes towards services for the victims of serious crime should be increased and the services extended to cover the costs of lawyers' bills for those New Zealanders who find themselves, through no fault of their own, caught up in our legal system.