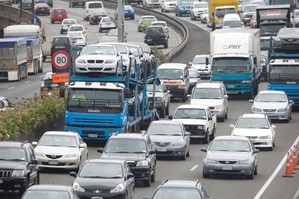 Transport authorities have been forced to reassure the public about privacy after email rumours falsely stated a law change would open up their details to anyone who wanted them.
Since 1924, motor vehicle registration details have been available to anyone willing to pay the fee to view them.
But from April 1, the Land Transport Amendment Act will close those details to the public, making them available only to the police and certain State departments, or by Official Information Act request.
The Transport Agency website has since May 13 offered, by law, an "opt out" facility, which provides vehicle owners with even more security.
However, an email circulating over the past week says incorrectly that the new law will do the very opposite and will make the details accessible and free to anyone.
The email says that owners must "opt out" if they wish to keep their details private.
Transport Agency spokesman Andy Knackstedt said the email was misleading.
"The situation is the opposite. People's details have in fact been publicly accessible from the Motor Vehicle Register for decades. When the new legislation comes into force on April 1 next year it will significantly restrict access to this information."
Mr Knackstedt said the emails - which were snowballing in number - were proving a mixed blessing, for though people were flooding the helpdesk with calls, it meant staff had the opportunity to raise awareness of the website.
Keeping things private
From April 1 your motor registration details will be able to be accessed for the purposes of:
* Law enforcement.
* Maintenance of national security.
* Collection of charges imposed or authorised by an enactment.
* The administration and development of transport law and policy.
Source: Transport Agency