As Auckland merges to create a supercity, the Herald looks back at how Auckland has changed over the years. Click here to view the full series.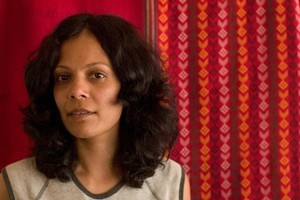 Indian-born Aucklander Sapna Samant describes the migrant experience.
"And where are you from?" the handsome African man asked. He'd started walking alongside me just outside Marylebone Station, charming and hitting on me.
"I'm from New Zealand."
"Are you Maori?"
That European summer my brown skin was identified as Latina, Espanola, Mexican and Maori. Never Indian. Not until I specified I am Indian, a Bombay girl, who now lives in Auckland, New Zealand.
But you don't look Indian, they said. Even the Indian hordes at the Louvre quizzically gave me the once-over. Perhaps it was my Auckland demeanour? Chilled out, friendly and comfortable with people of all cultures.
It is hard not to be. Pearl tea from a Taiwanese snack house in Penrose, make-up from a Korean store in Queen St, crêpes from the Elliot St Stables, an Ethiopian New Year's Party at Blockhouse Bay and more.
I can do it all in a day and I am not even a bureaucrat ticking diversity boxes. Auckland can make you like that. Transcultural. More than just Indian, supplanted and trying to be Kiwi.
Every time I return to Auckland from a trip overseas I feel irritated. The public transport sucks, there aren't enough cultural activities, the shopping is even worse.
Then I feel the sand between my toes at my Herne Bay beaches; go for hikes in the Waitakeres in the winter, the chill seeping into my bone marrow. I listen to my breathing, the rain tap-tapping on leaves above, birdsong from the rust and green and I know this is home.
I am a fringe dweller. I go into my community to have a laugh at the idiosyncrasies, despair at the ghetto mentality and reassure myself that I too am still "like this only".*
The frustration is that multiculturalism as prescribed by government
bodies wants me to be proud and assertive of my native culture but in a non-threatening way; for easy cultural consumption.
It does not let me break barriers or empower me. I am always meant to be "the other". Early Indian migrants worked in rail and road gangs; they resisted the discrimination of the White New Zealand League in Pukekohe, offered food to striking Auckland dock workers in 1951, protested against the Springbok Tour in 1981.
Such stories are neither part of the mainstream fabric nor shared with new Indian migrants. Not by the ethnic bodies set up to serve us, not by media and never by the Indians themselves.
Maybe the next generation of Indians, born and brought up here, will break barriers, be culturally visible and politically active. Be part of the bigger New Zealand picture, not just an minority. Be global, transcultural and transnational; recognising their multiple identities.
Eight and a half years ago it would have been a far-fetched fantasy, my life in Auckland. I had barely encountered 10 foreigners in my entire life in India. Now I cannot imagine it any other way.
* The saying "We are like this only" comes from a popular
MTV-India promotion that made everyday Indian English and colloquialisms acceptable.
Dr. Sapna Samant is creative head and company director of Holy Cow Media Ltd.