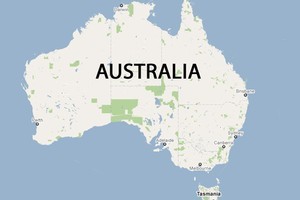 A New Zealander with a long list of criminal offending has been deported from Australia after the father of three lost an appeal against the revocation of his temporary residency visa.
The Administrative Appeal Tribunal denied 27-year-old Casey Tuki's plea to remain in Australia, where he arrived with his parents and siblings as a teenager in 1996.
The tribunal heard Tuki was in trouble with police soon after settling and had committed a "steady stream" of criminal acts including burglary, theft and driving offences. He also failed to comply with bail and probation conditions.
Tuki told the tribunal he committed crime to support his addiction to drugs.
In 2005 he was involved in a home invasion with two other men and two years later he breached domestic violence orders and was arrested after breaking into a public library in an attempt to steal a safe.
He was sentenced to three years' jail for his part in the home invasion and 2-1/2 over the library break-in.
Tuki was released from jail in 2008 and less than a year later broke into a shop.
His visa was revoked by the Federal Government but Tuki appealed on the grounds a large number of his family members lived in Sydney and would face hardship in his absence.
However, the tribunal felt there was a "significant risk" that Tuki would reoffend and rejected his appeal.
- NZPA