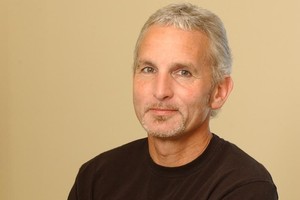 Salacious text messages between Wanganui Mayor Michael Laws and a former lover have been "floating around" in public after postings on a social networking website.
Mr Laws told the Weekend Herald yesterday that he was "made aware of certain postings" but would not say if he thought it was the woman who posted them.
"As far as I'm concerned they are floating around ... I am aware of the fact I have been threatened with disclosure."
The threats were made directly to him by email and text messages. He has not tried to contact the woman since he discovered on Wednesday that they could become public.
Asked about the texts, he said: "They were nothing illegal. It's just highly intimate and charged ... that reflect the nature of a relationship."
Mr Laws said he was mortified about the effect they would have on his family and apologised to them for being foolish in his personal life.
In a statement, he told of meeting someone in Auckland in June and entering a physical relationship.
"This lady had life experiences that were completely different to my own. I was intoxicated by such an unusual background and flattered by her attentions."
He said they met twice and shared texts of an intimate nature connected to the physical attraction that seemed to exist between them.
The statement said he made a mistake. "As a single man I entered a relationship that was unwise. I did not seek to cause distress, but I have.
"No one likes details of their private view [made public] and if I caused distress, embarrassment or pain then I have to look at how that happened and make amends."
He wouldn't elaborate on the relationship. "I'm not a kiss-and-tell person. The reality is I firmly believe private lives are private lives - if they affect or influence your public duties that's an entirely different matter."
Mr Laws said it was difficult to admit that muddle-headed and misguided actions had brought hurt and pain to those you liked and loved.
At the end of last year, he separated from Leonie Brookhammer, his partner, which he said was a trying, emotional and painful experience.
He found it difficult to adjust to being single and was "somewhat rudderless".