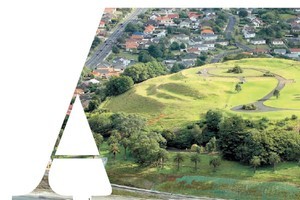 Welcome to the New Zealand Herald's history of Auckland, a city's story.
Over a week, the Herald and nzherald.co.nz will be examining the growth of New Zealand's largest city as it prepares to become a single Super City.
We will examine the land and its people, the growth of Auckland especially in its spectacular growth after 1945 and examine its future trends.
Over the next week we'll be publishing a series of stories charting the growth of the City of Sails.
But first read an essay by Assistant Editor, John Roughan, on the inhabitants of Auckland and why they are strangely ambivalent about the place.
The series will run as five collectable magazines in the New Zealand Herald newspaper, from Monday August 23. Collect all five for a snapshot of the growth of the city.
The stories will also be archived on nzherald.co.nz at a specially created section, Auckland: Tale of a Super City, here.