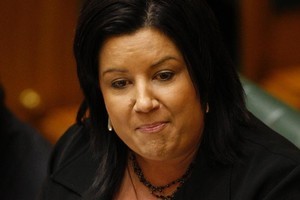 A new welfare initiative will provide financial and professional support to parents taking on foster children permanently in a manner of care which stops short of full adoption.
Many people act as foster parents and care for children in conjunction with Child, Youth and Family (CYF), with the goal generally being for them to return to their families when the families are in a position to cope.
Adoption involves birth parents signing over legal guardianship of their child, but the Home for Life scheme will put neglected children into the permanent care of foster parents, who will get a state assistance package.
That includes a $2500 up-front payment for clothing and other costs, free necessities such as a cot and pushchair, assistance with legal costs, CYF support, seminars and time out "respite breaks".
Social Development Minister Paula Bennett said the package made it easier to offer a child a permanent home.
"There are just over 2000 foster parents currently, many of whom want to take on a child permanently, but are concerned about losing state support and being left to cope alone," she said.
The new measures are expected to reduce the length of time children are in state care, and reduce the number of children in care by 1200 over four to five years.
"There is an urgent need to do this for the children in care, because the benefits to them are obvious," Ms Bennett said. It was also important for the carers.
She said if potential Home for Life parents were reluctant to open the door permanently to those who need it, the support announced yesterday would hopefully make the difference.
Ms Bennett said at any one time there were about 5500 children in CYF custody, without certainty or stability.
About 300 under the age of 5 had been in care for more than two years, and some older ones had never left. Many had experienced violence, abuse or neglect before being shifted into care.
People can opt in to Home for Life from October 1.
- NZPA