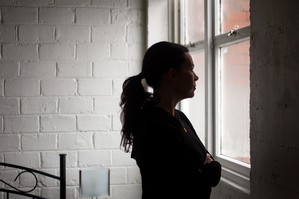 A Kiwi couple a week fly overseas for fertility treatment because it's easier to fulfil their dreams of becoming parents abroad, say fertility experts.
Infertile women needing donor eggs, who don't have a friend or relative who can help, can face more than a year waiting to be selected to receive donor eggs in New Zealand. And there is a chance they might never be picked.
But over the internet anyone can buy donor eggs from overseas fertility clinics. Some even sell eggs from stunning Harvard graduates trying to pay for their studies.
The overseas option can see women waiting only a matter of months to have embryos implanted.
The Herald on Sunday found several countries offering services from the US to India and Spain.
Dr Demian Glujovsky, from www.FertilityArgentina.com, said she helped about a Kiwi a month with egg donation in the past year alone - with a 50 per cent pregnancy rate.
The clinical director at Fertility Associates in Auckland, Richard Fisher, said "fertility tourism" was growing, particularly for older women who were "less likely" to be selected to receive donor eggs. "There's someone going from New Zealand every week. They go to places such as Thailand, India, Argentina, the US, Spain and Romania," he said.
He said it was becoming easier to buy eggs over the internet and more accepted by the public.
He supported the trend, but warned Kiwis to seek advice first from a local specialist.
Fisher also said more could be done in New Zealand to overcome the issues preventing a lack of egg donations, including the non-payment of donors. He said it was ironic it was illegal for a Kiwi to bring home eggs in a freezer box but lawful for the woman to return home with them in her body.
Health Minister Tony Ryall said: "New Zealand law does not normally constrain New Zealanders in what they can do overseas, including seeking fertility treatments."
He said there were no controls on the importing of human eggs. However, once the eggs were in New Zealand there were conditions on how they could be used, including that the donor could not be anonymous. The Advisory Committee on Assisted Reproductive Technology is to report to Ryall next year.
According to the Nurture Foundation, one in six Kiwi couples experiences infertility.
Argentina beckons wannabe parents
An Auckland couple are heading to Argentina next month for fertility treatment in their quest to become parents.
But instead of choosing the characteristics of their baby-to-be, they're leaving it up to the clinic to decide.
"We want a baby. That's it. I couldn't care less if it was purple, brown, boy, girl or hermaphrodite," says Simone, a 41-year-old Auckland psychologist, who preferred not to reveal her full name.
She and her 44-year-old partner have sold their home to follow their family dream. They've already spent about $50,000 on failed IVF attempts in Auckland and have decided to pursue egg donation because Simone's egg quality has been low.
She feels it is almost "impossible" to get donated eggs in New Zealand, but easier abroad.
She checked out clinics in the US where you can view a large database including things such as the gifter's eye colour to their university qualifications, but it could cost up to $50,000 to go through the process.
Clinics in India were put aside because Simone's partner wanted to be able to provide a cultural reference for the child. They eventually chose a friendly and affordable clinic in Buenos Aires. The process will cost them about $20,000 which will include the egg donation, flights and accommodation.
The couple have done the health checks required in New Zealand and in mid-September will go overseas for the procedure, a trip expected to take 10 days.
Her partner's sperm will be mixed with donor eggs which will have been closely matched to her own physical characteristics by the fertility clinic.
Simone says studying and meeting her partner later in life meant starting a family was delayed.
Baby making
* About 2500 IVF cycles are done in NZ each year.
* About 100 donor egg cycles are done a year. Half are through relatives or friends. The others are sought through means such as personal adverts.
* There is no official figure on Kiwis going overseas for treatment, but it is believed to average a couple a week.