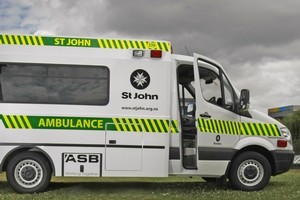 Health and consumer groups have banded together to call for wider use of reversing cameras to reduce the number of small children run over and killed in driveways.
The call follows the death of 22-month-old Talitauaiseaso Itamua, who died after she was struck by a reversing car in Weymouth, South Auckland on Sunday.
Experts say between four to six small children die after being hit in driveways each year, with 10 to 15 being admitted to hospital.
Groups including the AA, Plunket, St John ambulance, Consumer New Zealand and the Dog and Lemon Guide yesterday called for wider use of reversing cameras, which show drivers what is behind their vehicle on a small dashboard-mounted video screen.
The groups said while the cameras were an expensive option on many new cars, they were widely available as accessories for between $110 and $700, and could be installed for between $100 and $200.
St John chief executive Jaimes Wood said he supported any moves that would "result in a reduction of needless deaths and injuries".
"All too often we are called to tragedies involving children hit by reversing cars."
Plunket NZ spokeswoman Sue Campbell said adults needed to drive carefully whenever children were around.
"However, the reality is children do unexpected things and the adult driving a reversing car doesn't always notice in time."
She supported the use of backing cameras on all vehicles.
AA general manager Mike Noon said families with young children should consider options to improve driveway safety like reversing cameras, parking sensors or installing safety mirrors on their driveways.
The death on Sunday follows two deaths within a week earlier this year.
A 4-week-old girl died in a Waitakere City driveway after a rolling car knocked her from her mother's arms and ran her over on March 27.
On March 22, a 2-year-old was killed when a family friend was reversing a car out of a driveway in Wairoa, Hawkes Bay.
Six children died in driveway accidents last year.
- NZPA