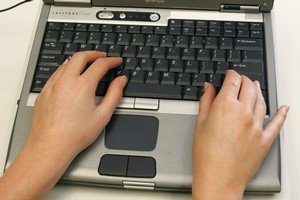 New Zealanders are among the worst illegal movie downloaders in the Asia-Pacific region, MPs considering legislation to kick repeat offenders off the internet were told yesterday.
But internet entrepreneur Lance Wiggs - who opposes suspension of internet services as an overly harsh penalty - believes it is the lack of reasonably priced legal movie download services that is driving illicit file sharing.
Yesterday, movie industry representatives appeared before Parliament's commerce committee in support of the Copyright (Infringing File Sharing) Amendment Bill, which seeks to tackle illegal file sharing including unauthorised movie downloads.
Under the legislation, illegal file sharers will receive warnings for their first two infringements. In the event of a third infringement, the owner of the copyrighted material will be able to seek a court order to suspend the offender's internet account.
Michael Ellis of the Motion Picture Association gave the MPs research which traced illegal movie file sharing in the Asia Pacific region last year.
This showed New Zealanders were responsible for 158,000 infringements a month.
While the figure was relatively low compared to other countries, New Zealand was "punching way above its weight" on a per capita basis, at number two.
Tony Eaton of the NZ Federation Against Copyright Theft referred to a survey by his federation which suggested 70 per cent of New Zealanders would stop illegal file sharing if they were sent a notice of infringement and were made aware that continued offending would lead to termination of their account.
The survey also reported that 61 per cent of those who admitted to illegal downloading said they would stop if threatened with disconnection of the internet.
But Mr Wiggs, a co-founder of Pacific Fibre, which plans to set up high-speed broadband links between NZ, Australia and the US, said internet access was now a basic utility for most New Zealanders and even a "right" which should not be stripped away lightly.
Enforcement should be aimed at those who were downloading films and other material for profit, he said.
Mr Wiggs said the solution to illegal downloads was a legal alternative but those available here at present didn't offer sufficient choice or value.
COPYWRONGS
Top five illegal movie downloads on BitTorrent last week:
1 Clash of the Titans.
2 Death at a Funeral.
3 Repo Men.
4 The Ghost Writer.
5 The Karate Kid.
Source: TorrentFreak
Worst five counties in Asia-Pacific region ranked per capita:
1. Australia.
2. New Zealand.
3. Malaysia.
4. Hong Kong.
5. Taiwan.
Source: Motion Picture Association