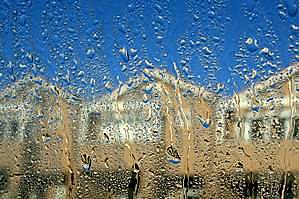 Taxpayers and ratepayers could be forced to pick up a $3.2 billion bill to fix 23,500 leaky homes.
ANZ Market Focus, out yesterday, studied the economic effects of the disaster and said 23,500 leaky houses were likely to be covered by the new Government scheme.
In May, the Government said it would split the repair bill 50:25:25 between homeowner, the Government and councils, after years of calls from victims for state and local body help.
ANZ economist Mark Smith estimated 23,500 houses eligible for that new scheme would cost $6.3 billion to fix, of which homeowners would pay $3.2 billion, the Government $1.6 billion and councils $1.6 billion.
The $3.2 billion taxpayer and ratepayer burden was likely to push up inflation and council rates, the bank said. It estimated a further 13,500 buildings would not be covered by the new offer. Last year, PricewaterhouseCoopers found the leaky-home disaster would cost between $11.3 billion and $24 billion.
ANZ said it wanted to find the economic impact of that.
"As leaky homes are a cost to the economy, the net impact is likely to boost inflation. However, the impact would depend on who picks up the bill and how they fund it," ANZ said.
If councils funded a quarter of the bill, rates in the next decade would rise 4 per cent. That would add 0.1 per cent to annual inflation.
Higher rates would also flow through into rent increases and could add a further 0.1 per cent to annual inflation. The impact of the remedial work on the construction sector could also push up costs.
Nearly $1.3 billion had already been spent fixing leaky buildings since 1992, of which $1 billion was spent on the building work alone, ANZ estimated.
"While construction sector activity is bound to benefit from the remedial work, most of the costs will be borne by the household sector. Owners affected by leaky homes will be significantly out of pocket and this is likely to weigh down on consumer spending."
Mr Smith said the disaster would yield winners and losers.
"The winner from this tragedy, if there are any, will be the construction sector. The impact on the economy overall will be negative because it will hit the spending of those people who have a leaky home," he said.
The Home Owners and Buyers' Association has criticised councils for suing leaky-home victims, castigating North Shore City Council for this month winning the right to take owners of two apartment complexes to the Supreme Court.
The association issued a warning to people considering buying into multi-unit apartments or terraced housing.
President John Gray said people must do extensive due diligence and factor in the extreme risk of building compliance failure to the price paid.
THE NUMBERS
23,500 houses eligible for new scheme
$6.3b estimate to fix
50:25:25 repair bill split between homeowner, the Government and councils