Dr Anne Simmonds, MSc, PhD, medical researcher, educator. Died aged 82.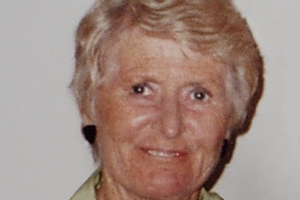 Anne Simmonds, born and raised in the Whangarei district, later had a major career as an internationally respected medical researcher.
Her speciality was in one of the frontier areas of medical science, especially purine metabolism in the body with regard to gout and renal failure.
The quality of her work led to her being asked to set up the Purine Research Laboratory at Guy's Hospital in London. Later in 1998 she obtained a grant from the European Union to establish a network of laboratories for the diagnosis and study of disorders of purine and its related pyrimidine metabolism.
Metabolism is the body's answer to converting food we eat into the materials that compose our bodies.
The bad news is that there can also be metabolic diseases resulting from too much of a toxic substance or too little of an essential one.
And the class of chemical compounds known as purines were first found in a waste product of metabolism known as uric acid, which causes gout.
Anne Simmonds' education came through Correspondence School, primary education at Whangarei Girls' High School and Auckland and Otago universities.
She gained her Masters of Science in 1951 and after a degree in clinical sciences spent time gaining postgraduate experience in various hospital laboratories here and in Europe and North America.
Back in the renal unit at Auckland Hospital in 1963, she was introduced to research on purines and pyrimidines and continued this research at Guys Hospital, which led to her PhD from London University.
As a researcher she brought both intelligence and, it has been said, determination. Her contribution to scientific literature is something of a monument to her achievements - more than 400 peer-reviewed articles and chapters in text books.
But that number is also an indication of the very wide range of research now going on into metabolic diseases' identification and treatment.
The problems of gout studied by Anne Simmonds and others was known, for example, to the ancient Egyptians and the Romans. By contrast, the Purine Research Council was formed in 1986 by parents of children with autism who excrete too much uric acide in their urine. It says that today there continues to be significant progress with the problem, and several researchers are involved.
And that is why research by people such as Hermione Anne Simmonds stands to offer important advances on many medical fronts, of which most of us are unaware.
Anne was a daughter of Frederick Simmonds and Katherine Hermione Blundell. She is survived by a sister Freda and was predeceased by sister Robin Collins.