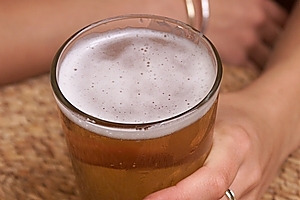 The payoff has finally come for Otahuhu residents who have been lobbying for a 24-hour liquor ban in the suburb's parks and reserves.
The 24-hour ban has been approved by the Auckland City Council and will replace the previous night-time-only ban.
A 24-hour liquor ban was put in place in the area's central business district in June last year, but parks were not included.
South Auckland has been beset with alcohol-related problems in recent years, many of which stem from the proliferation of liquor stores.
The high density of the stores and their proximity to one another has driven down prices, making alcohol very cheap and often available at all hours of the day and night.
The chairwoman of the Otahuhu Steering Group and the Otahuhu Mainstreet and Commercial Association, Richette Rodger, said there had been a huge problem with people drinking in parks.
"Most of the parks are close to schools and in the past there has been a fair bit of intimidation of people using the parks. People who have been drinking may get a bit lippy, but for kids even just people looking is intimidating.
"The ban that was put in place in the central business district has made a huge difference."
Broken glass has also been a problem for sports teams using the parks and some are having to arrive up to an hour before games to clear away glass.
Until now the council has not imposed a 24-hour ban in Otahuhu because it is not consistent with bans in the rest of the city. Ms Rodger says part of this might be because the council felt that a 24-hour ban in parks would affect people who were acting responsibly and just having a glass of wine at a picnic or beach.
However "there are some areas where demographically there will be more people using the parks for the wrong reasons".
There are a large number of 24-hour bans in the Manukau district, which directly borders Otahuhu, and councillor Leila Boyle said this had attracted people to come from other areas to drink in Otahuhu where there were previously only night bans in parks.
A council report which did not support the ban indicated there was some concern that a 24-hour restriction would cause further displacement as people from Otahuhu might move north to areas without 24-hour bans.
Parks covered by the 24-hour ban will include Flat Rock Reserve, Ian Shaw Park, Mt Richmond Domain, Sturges Park and Seaside Park.
It is not clear when the ban will come into force.