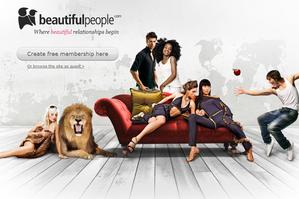 The Kiwi behind a controversial social networking site that bars ugly people has announced the launch of a virtual sperm and egg bank.
Auckland-raised Greg Hodge, managing director of BeautifulPeople.com, said the site would offer prospective parents the chance to secure a beautiful donor. Hodge said the idea came after fertility clinics asked about advertising for donors on the site.
"Intelligence and attractiveness are the most prized attributes in our society," he said. "If an infertile couple are wanting to have a child they will want to give it every advantage they can."
The service will be an open forum containing information about willing members and details about donor protocols in different countries.
The main site operates by restricting membership based on applicants' looks, which are voted on by other members.
There are 5000 New Zealand members from 20,000 who applied since the site went global in October last year.
Richard Fisher, clinical director at Fertility Associates in Auckland, said there was a risk the service could make the process look superficial.
"For most people, a recipient's good looks are way down the list of attributes they are looking for. They are more likely to be after someone who is similar to them in looks and intellect."
Fisher said there was a global shortage of sperm donors and welcomed anything that generated more. "But it does require a lot of thought. The most important thing is what is best for the child."