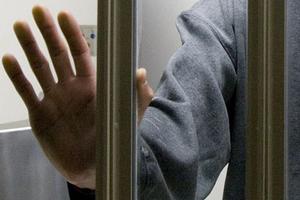 The safety benefits from banning lighters in prisons would far outweigh "empty" threats of violence from inmates angry at the Government's planned smoking ban, a prison guard says.
The Government announced this week that cigarettes would be banned from prisons in 12 months, sparking warnings that guards could face violence from angry inmates.
But one prison guard, who called into nzherald.co.nz on condition of anonymity, said "the bash" was just a routine threat used by inmates to get what they wanted.
An inmate would demand panadol at 2am then torch his room if delivery was not immediate because he knew 10 officers would come rushing in to move him to a new room with new blankets - and bring him his two tablets, the officer said.
Some inmates would hoard 30 lighters and make a bomb; others would melt a razor into plastic cutlery to produce a weapon, he said.
"The inmates have talked about fights and so forth. So what? They're going to fight anyway.
"In my view, that's an excuse and an empty threat to basically get what they want.
"Fights were a realistic concern before this was around. That's life in prison. That can happen over a piece of toast. It can happen over clothes. It's a concern, but that's life in prison.
"I don't regard their threats as too much of a problem. Not at all. The fact that people are listening to it is an issue. I used to get threats every day."
A bad phone call could cause an inmate to hurl a chair across the room and start a brawl, he said.
"Smoking is very, very minor. But taking away lighters is a step in the right direction.
"I'm not a mean dude but, at the end of the day, they get a cell with underfloor heating, a full supply of bedding, three meals a day, free healthcare and free courses.
"The inmates get whatever they want, whenever they want, and there are no consequences. We shouldn't treat them like princes."
Cigarettes were currency, and inmates would put pressure on their families to bring them packets so they could repay their debts, he said.
"They shouldn't have them. It would create less problems. Of course they will be pissed off, but so what?"
The officer said he did not have safety equipment beyond his shirt, and if he had had an incident with an inmate the night before, he would avoid being the one to unlock the inmate's cell in the morning.
"It just depends on how you manage it," he said.
He enjoyed his job except for "all the goddamn paperwork", the officer said.
Making prisons smoke-free was no different to them already being alcohol-free, he said.
New prisoners would often get shakes and withdrawal symptoms because they could not drink, and giving up cigarettes was the same, he said.