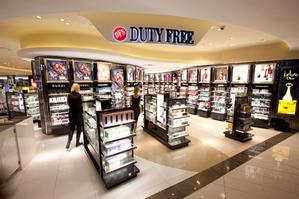 Banning the sale of duty-free tobacco in New Zealand is not on the radar, despite urgings from anti-smoking lobby groups, says Prime Minister John Key.
As tobacco excise tax and the number of no-smoking zones in public spaces rise, anti-smoking groups have applied pressure to ramp up restrictions on sales - including banning the sale of duty-free tobacco in New Zealand.
The Smokefree Coalition has that measure in its sights, wanting such a ban to be put in place in 2012 as part of its Tobacco Free NZ 2020 strategy.
Maori Party co-leader and Associate Health Minister Tariana Turia has also in the past called for an end to duty-free tobacco sales in New Zealand.
TVNZ reported last night that the lobby group Ash (Action on Smoking and Health) had a new report which said cheap tobacco, such as that sold duty free, was fuelling a black market trade in New Zealand.
It said it was easy to enlist travel companions to buy tobacco on someone else's behalf and skirt restriction controls applied to people entering the country.
A Ministry of Health spokesman said the ministry had been asked by the Government to have a look at the issue.
Yesterday, the Prime Minister, while discussing the latest anti-smoking initiative - banning tobacco in prisons - said that he would be surprised if New Zealand moved to ban the sale of duty-free tobacco, because consumers were able to buy it at places such as overseas departure points and on aeroplanes.
"So why would New Zealand sign up to that if airlines were going to continue to sell cigarettes on board and if they were going to be able to be sold in other parts of the world where people are starting their journey?
"So I haven't had any advice to that regard and I don't think it will be occurring."
- NZPA