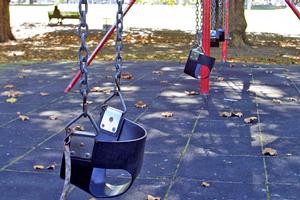 When I was a younger mother of three preschoolers, doing a barely reasonable job, my daughter's preschool gave her a book called How To Really Love Your Child.
At the time I wasn't sure whether to feel offended (how dare they suggest I needed lessons in how to love my child?) or embarrassed (how did they know I needed lessons in how to love my child?). I found out later that the preschool gave copies to everyone - for good reason.
The author, American psychiatrist Dr Ross Campbell, was right. Most parents need lessons in how to love, especially (but not only) if they haven't been loved themselves.
According to Dr Campbell, "the principal reason for our national dilemma with youth today is that our children do not feel genuinely loved, accepted, and cared for".
Neuroscience is proving him right. Love matters. It shapes our brains, our emotional and physical health, and our ability to feel empathy and love for others.
Watching Maori TV's child abuse special Tamariki Ora which began last night (part 2 screens at 8pm tonight) it seemed to me that this is a lesson we're still failing to learn.
Love, or the lack of it, is a recurring theme in one harrowing story after another; the unloved abused grows up to become the unloving abuser.
It reminds me of a conversation I had with Merata Mita, the respected film-maker who died this month. We met as she was about to begin work on Saving Grace, a documentary about Maori child abuse that was intended to be part of Tamariki Ora.
She'd wanted it to be honest and constructive. But it was still unfinished when she died and will now screen at a later date.
We talked about love, and about a man she'd met while visiting prison. He was Maori, in his early 50s, and had been in prison most of his life. He'd suffered heartbreaking abuse as a child. They'd talked a lot about love, too, which was surprising given the violence that had landed him in prison.
Prison, he said, was full of people like him, people who didn't know how to love because they had never known what it was like to be loved.
The causes of child abuse and family violence are complex. For Maori, the weakening of traditional whanau structures, social and cultural dislocation, and poverty have all played a part.
It would be easy to feel defeated by the sheer scale of the problem, yet Tamariki Ora strikes a hopeful note. Change is possible. Redemption and forgiveness are possible. Parents can be taught to be better parents; they can be taught to love.
At a community parenting programme in Greymouth, for example, previously violent parents have changed their "way of loving" after being taught how an environment of fear and violence can damage their children's brains while affection can build them up.
"Neuroscience," says Trish Hunt, who runs the course, "has the power like nothing else I've ever seen to move someone in an hour and a half session - and I've been around a long time."
The Stopping Violence campaigner Vic Tamati, who was bashed as a child and went on to repeat the cycle with his own family, is a neuroscience convert.
Ever since he was told "that a baby just recognises a smile", he's been making a point of smiling at babies. "And it bloody works. I don't know what it does for the babies but all I know is that those babies now come looking for me. And it's sad to think that's all I needed. That's all I needed that I didn't get."
So why aren't all parents taught this? And why do we continue to assume that good parenting comes naturally? Several of those interviewed in Tamariki Ora compared the cost of parenting courses (one live-in programme in South Auckland cost $23,000 for six months) to the cost of paying to send someone to prison. Even the most expensive parenting programme works out cheaper.
We have it all back to front. Most of us spend more time at ante natal classes learning how to give birth than we do learning how to parent.
The government spends money on a campaign to teach new parents not to shake their babies, but why stop there? Why not teach parents how to nurture their babies' brains? Parent education is arguably the most important part of all education - and yet it's the most neglected.
As a recent report by the Public Health Advisory Committee pointed out, our underinvestment in the early years costs us dearly in health, education and social development.
Actions speak more loudly than empty rhetoric for children. If we're serious about child abuse, we need greater investment in the early years - beginning with parent education.