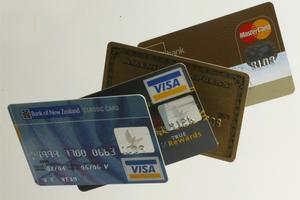 A 90-year-old widower says he was fleeced of $46,000 over four weeks by an escort he met by chance at a service station.
Police have charged Jayde Paterson, 43, with obtaining the money by deception, and using an eftpos card for pecuniary advantage.
She was arrested outside the pensioner's house in Christchurch last Sunday after his family alerted police money was allegedly missing from his bank account.
Paterson received a registrar's remand at the Christchurch District Court on Thursday and will reappear next month.
Her occupation was listed as escort on court documents.
Paterson has told police she was charging him $2500 a day for housekeeping and companionship, the Herald on Sunday has learned.
The pair met by chance early last month at a Shell service station in Christchurch.
Police allege Paterson struck up a conversation over a car tyre being inflated, and quickly befriended him.
She then began visiting him at his Ilam home, almost on a daily basis. The 90-year-old quickly regarded Paterson as a close friend, police say.
He told police he gave her his debit card and PIN number so she could buy lunch and clothing.
But when he checked his bank account later he found a large amount of money was missing and told his family.
Police have not recovered any of the money.
Age Concern Canterbury wouldn't comment on the case because it was before the courts.
But chief executive Stephen Phillips said financial and emotional abuse were common forms used against elderly.
"There are incidents which happen. It's disappointing people take advantage of others," he said.
Age Concern advised people not to share their cards or PIN numbers with anyone.