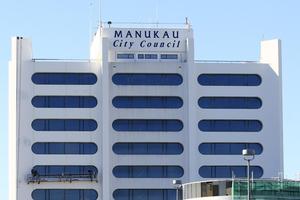 Manukau City bosses have sent four colleagues on a six-day leadership programme to a luxury resort outside Queenstown at a cost of about $75,000, only months before their council is disbanded.
The four "leaders", who the council has refused to name, attended the strategic leadership programme in May, advertised at $19,265.50 a head.
This includes a fee of $16,762.50 plus $2503 for accommodation and meals at Millbrook Resort, billed as a recreational paradise with one of the finest alpine golf courses in the world.
Council chief executive Leigh Auton refused to discuss the programme and cost to ratepayers, but human resources group manager Craig Morris said an arrangement with the Institute for Strategic Leadership brought the cost under the advertised price of $77,062.
He would not say how much the council had paid, citing commercial sensitivity.
The cost of the leadership course was comparable to similar courses in Australia, Mr Morris said.
The money did not require Transition Agency approval as it did not relate to spending extending beyond November 1 this year.
Asked why officers were being sent on the course a few months before the demise of the council, Mr Morris said the creation of the Super City in November was a transition to a different stage of local government.
"We have continued our training because the new organisation is equally going to need well-skilled people to run such an enormous city," he said.
Manukau City officers have performed badly in getting senior Super City jobs.
Of 37 senior appointments made to the Auckland Council and mega-transport council-controlled organisation, only two have been filled by Manukau officers.
The Institute for Strategic Leadership says its six-day programme is to help senior executives discover their leadership style and lead change.
It includes sessions on strategic thinking, strategic communications and how people were "wired up" as well as one-on-one coaching sessions.
The $18,625 fee for the six-day programme is not much less than the $23,700 fee for a one-year MBA degree at the University of Auckland Business School, aimed at mid-managers and taught two nights a week.
A two-year executive MBA at the business school, targeted at more senior managers and taught in block form every second Friday and Saturday has total fees of $36,800.
Mr Morris said an MBA course was about management, whereas the programme was about leadership "and the cost of poor leadership you can't even begin to count".
COST OF LEADERSHIP
* $16,762.50
Six-day leadership course in Queenstown
* $23,700
One-year MBA at Auckland University
* $36,800
Two-year MBA at Auckland University