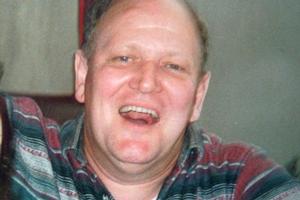 Jurors have found Eric Neil Smail guilty of murdering his tetraplegic friend, whom he cared for part-time.
Smail, 53, had admitted killing former Paralympian Keith McCormick, 56, in 2005 by cutting his throat but argued he was provoked. However, the Crown said Smail planned the killing in advance and had told others of his intentions.
Jurors retired to consider their verdict yesterday at 11.38am after Justice Lester Chisholm summed up the case in the High Court at Christchurch.
Smail shook his head but showed little as the jurors delivered their guilty verdict this morning. He will be sentenced on August 11.
This was in contrast with Mr McCormick's sister who pumped her fist before bowing her head and weeping.
Outside court, Detective Senior Sergeant Corrie Parnell said the result was very pleasing after five years of waiting for Mr McCormick's family.
There were "mixed emotions" but it was also very satisfying, Mr Parnell said.
Smail and Mr McCormick had known each other for about 20 years and were close friends.
Mr McCormick was a paraplegic because of a diving accident in 1971. After falling from his wheelchair he became a tetraplegic in 2000 and from November 2004 Smail acted as a part-time caregiver.
In her closing address in the Christchurch High Court on Monday, Smail's lawyer, Judith Ablett Kerr, QC, said comments he had made before the killing were just "dramatic talk" and, on top of demands he could not cope with, Smail snapped when Mr McCormick gave him a "telling off" for being late.
"And all his failures, all the weaknesses that really he knew that he had, came to the surface. It was more than he could bear. [Smail] was not in touch with reality in what he was doing."
The provocation defence was infamously used last year by Clayton Weatherston, who tried to show he was provoked into stabbing and cutting his former girlfriend, Sophie Elliott, 216 times.
The public outcry that followed led to Parliament's scrapping the defence, but it can be used by Smail because the killing happened back in July 2005.
In his closing address, Crown prosecutor Phil Shamy said there was no provocation or loss of control by Smail.
"Mr Smail did what he intended to do. Nothing that Mr McCormick said or did altered that."
The trial was about the sanctity of life as Smail claimed to be ending his friend's misery, Mr Shamy said.
"Remember, Mr McCormick didn't ask to die. Mr Smail formed the view that he should die, that he would be better off dead."
Mr Shamy said Smail was remorseless.