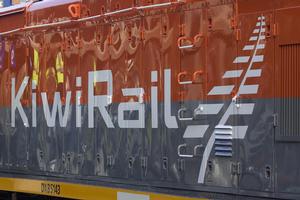 KiwiRail's tight-lipped approach to seeking bids for Auckland's electric trains has drawn a warning that international suppliers may withdraw in frustration at being unable to meet "impossible" technical demands.
The government rail operator has acknowledged errors in specifications issued to train manufacturers, but is refusing a request to become more involved in technical discussions with the industry until later in the bidding process.
An unidentified supplier claimed on the Government's tenders website that it was impossible to manufacture units capable of meeting all technical and performance requirements stipulated in KiwiRail's call for expressions of interest in building 38 electric trains within a $500 million budget.
"There is either a mistake in the technical requirements or KiwiRail has a very unusual train in mind," the supplier wrote before the deadline fell on Friday for lodging expressions of interest in the work.
"We would make it clear that we are not talking of minor infringements - this is what happens when there is no industry consultation prior to the process commencing."
The supplier did not describe the perceived problems, but warned that other potential bidders may not appreciate them until a formal "request for proposal" tender document is issued to short-listed contenders late next month.
"Then, if the technical requirements are subsequently changed, those who are more diligent may have dropped out."
"Will KiwiRail reconsider its decision not to have industry engagement during the EOI [expressions of interest] process?" the supplier asked.
The rail operator said in reply on the website that it would not amend its process, but noted that its initial documentation did not specifically require suppliers to confirm they could comply with every item in the technical specifications.
It suggested suppliers include any concerns in their EOI responses, which KiwiRail officials began evaluating over the week-end under "very tight time lines" for the project.
But in response to a subsequent question on the site KiwiRail acknowledged errors in the specifications. It said references on a technical drawing to the maximum lengths between bogies or wheel assemblies for the new trains "should be ignored and are not relevant to this project".
The questioner complained that the prescribed dimensions allowed no flexibility in the formation of trains, and would require four-car units to meet a minimum seating capacity of 240, rather than an "optimised technical solution beneficial to the client [KiwiRail]."
Although KiwiRail has not stipulated how each electric multiple unit should be formed, a working party in which it was involved last year raised a likelihood of three 24m cars. That would allow trains to be doubled up without overshooting the region's 140m platforms by too much.
KiwiRail held a confidential one-day briefing with potential suppliers last month, but has consistently refused to make public comments about its documentation other than through the government tenders website.
It believes that to do so would put it at risk of breaching strict probity rules, risking legal challenges by unsuccessful bidders before it signs a deal early next year for all the trains to be supplied and running by 2014.
A spokeswoman said last night that its procurement team believed it had given interested parties enough opportunities to ask questions and receive any extra information needed "as appropriate for this step in the process".
"They have also been careful to ensure the process is equally balanced for all potential suppliers," she said.
"There will be further engagement to enable the appropriate level of interaction between potential suppliers and the procurement team as we proceed further through the tender process."
TIMETABLE
* July 26 - formal request for proposals to be issued to short-listed train manufacturers.
* Early 2011 - negotiations completed with leading contenders, and preferred supplier selected.
* Early 2013-14 - 38 electric trains to arrive progressively; first units running from mid-2013.