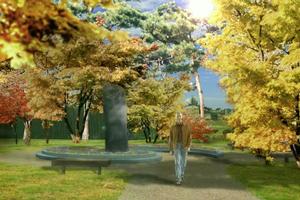 The local Korean community will dedicate part of its $1.6 million Korean Garden to remember New Zealanders who died in the war in their homeland.
June 25 marks the 60th anniversary of the start of the Korean War, in which New Zealand was involved - first fighting as part of the United Nations force to repel North Korea's invasion of South Korea and then in a garrison role after the armistice.
More than 30 New Zealanders in K-Force, were killed in action between 1950 and 1953.
"Many Koreans still feel very deeply for New Zealand's contribution to the war," said Stanley Park, spokesman for the Korean Garden Trust.
"The Korean War veterans memorial is to remember those who died and to remind future generations that without these New Zealand heroes, South Korea may not be what it is today."
The garden will have an oriental setting, with flowers planted in a "yin and yang" formation to show how some seemingly contrary forces can be interconnected and interdependent.
Trust chairman Ben Lee said nearly $400,000 had been raised, and the Korean Government had said it would pay half of the project's cost.
The amount raised includes $200,000 from the North Shore City Council, pledged by Mayor Andrew Williams.
The 1ha Korean Garden will be at Barry's Pt Reserve in Takapuna, and will also have a jungja (pavilion) with underfloor heating, an ojakkyo (bridge), a Korean sculptural park, a pond and extensive flower gardens.