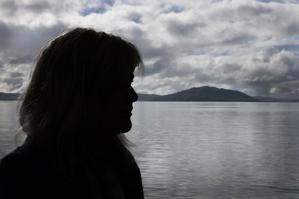 A woman secretly filmed by a former mayoral candidate while living in his rental property said she still feels "dirty" and "violated", despite his guilty plea.
Pat Norris this week admitted four charges of publishing an intimate visual recording and one of intentionally making an intimate visual recording.
The 53-year-old businessman was convicted and discharged on each charge but ordered to pay $5000 reparation to his victim and $650 court costs.
The court suppressed details of anything that might identify the woman.
Norris, who contested the Kawerau mayoralty three years ago, put cameras in the woman's Bay of Plenty home so he could watch her from his Nelson home.
The woman thought the cameras, in the lounge, kitchen, dining room and her bedroom, were burglar alarm sensors.
She discovered they were cameras after Norris printed copies of pictures of her in bed with a married man and threatened to distribute them.
In an exclusive interview with the Herald on Sunday she wept as she described the toll the ordeal had taken on her.
"My trust has gone and sense of security has gone. I sense all the time that someone's watching me or stalking me," she said.
"My sister-in-law had been breast-feeding and was in and out of the house. My mother had been there trying clothes on ... we all felt violated.
"It was like Big Brother and I feel dirty and I keep wanting to have a shower ...
"It's two years down the track, but I still cry at the thought of what he's done and that he thinks that it was all right to do that.
"I think about how many times I went to the toilet, how much coffee I had, if I picked my nose."
The "average Kiwi mum" said she was relieved by Norris' early guilty plea. Last month he said he would fight the charges to prove he was not a "sexual deviant".
Through tears, she recounted the damage she had suffered. She has had trouble sleeping and faced financial turmoil since learning of the filming, in June and July 2008.
The reparation order would go towards the "endless doctors' bills" she had incurred after seeking treatment for stress.
But the money made her feel somewhat like a "prostitute". Norris had taken intimate pictures of her and had, in effect, paid her for them.
She said he should have been sentenced to community service or home detention to feel "shame and humiliation in his community" because that's what he had put her through.
The affair had been a private matter between two consenting adults. She had kept it from her best friend and it was destined to "peter out".
She said Norris could have told the woman whose husband she had been seeing about the relationship, but chose the "more painful option" of revealing pictures to a wider group.
"He's done more than hurt me, he's hurt so many other people."
Norris is believed to be the first person to plead guilty to publishing material under anti-covert filming laws brought in five years ago.
He refused to be comment after this week's hearing. But last month he said he felt obliged to expose the affair and any other "red-blooded male" would have done the same.
Norris' lawyer Phillip Morgan QC said his client suspected the woman of having an affair and didn't think he was doing anything wrong when he installed the cameras.
After publicity about the case his client's life had "spiralled out of control" and his business was going under. Morgan said the intense media interest and distortion of the truth couldn't have been more damaging.
Judge Peter Rollo said it was "a sad case" causing untoward effects for Norris and his victim.
The officer who dealt with the case said the outcome was a "just decision". He said the case had affected a lot of people and hoped all parties could move on.
- ADDITIONAL REPORTING: NZPA