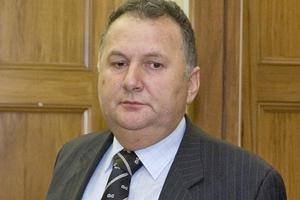 Shamed Labour MPs Shane Jones and Chris Carter are expected to be demoted ahead of Tuesday's caucus for their credit card spending while they were in government.
That will mean freeing up their two major portfolios as well as their rankings - possibly to the new crop of MPs.
Mr Carter is foreign affairs spokesman and is ranked No 7, and Mr Jones is environment spokesman and ranked No 11.
Leader Phil Goff returns tomorrow from China. He is thought to want some issues sorted before the caucus on Tuesday. A fuller reshuffle is likely later.
Mr Jones paid for about 50 pornographic movies at hotels on his ministerial credit card and Mr Carter notched up large bills for limousines in Australia and a visit to a turtle colony and smaller ones for flowers for his partner and massages in Phnom Penh.
Contenders for foreign affairs will include trade spokeswoman Maryan Street.
David Parker could be in line for environment. Both are underused.
But Mr Goff could make a more radical change and test the two highest fliers from the 2008 intake by promoting Grant Robertson to foreign affairs and Jacinda Ardern to environment.
Mr Jones is likely to apologise at the caucus for the damage to the party. He said on Thursday he would not rush into resignation but wait to hear from his colleagues.
List MP Damien O'Connor said he should not resign. "I've never thought of any one of my colleagues as being perfect," he said. "We all make mistakes and I'll still judge Shane as an individual. He's a bloody good guy with lots of potential."
Senior whip Darren Hughes said he did not think Mr Jones should resign either.
Prime Minister John Key said greater public scrutiny would curb ministers' use of taxpayer-funded credit cards for anything other than official business .
The Auditor-General is reviewing the rules on ministers and MPs' expenses and Mr Key indicated he would welcome a recommendation for quarterly publication of ministerial credit card statements.
Ministers and MPs' travel and housing expenditure records were now released quarterly "and I can't see any particular reason why this won't be happening with credit cards in future".
Journalists were yesterday still sifting through 7000 documents released this week by Ministerial Services which for the first time detailed credit card spending by ministers and their staff back to 2003.
- ADDITIONAL REPORTING ADAM BENNETT, DYLAN CLEAVER AND NZPA