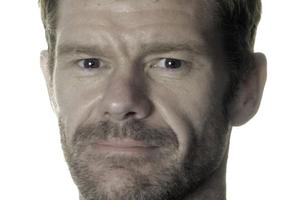 Auckland man John Skinner has been found guilty of the murder of an undercover police officer and the attempted murder of his colleague in south Auckland in 2008.
Skinner, 38, shot dead Sergeant Don Wilkinson and seriously injured a second officer, who has name suppression after they tried to plant a tracking device on Skinner's car outside his Mangere house on September 11, 2008.
He was also found guilty of assault with a weapon.
His co-accused, Iain Clegg, 36, was found not guilty of murdering Mr Wilkinson but guilty of his manslaughter.
He was cleared of attempting to murder the second officer, who has name suppression and was identified only as Officer M.
The verdicts were delivered in the High Court in Auckland this afternoon after nine hours of deliberations over two days.
Skinner and Clegg got in a car to chase Mr Wilkinson and his colleague, who had run away after they had been detected trying to place the tracking device on Skinner's car as part of a drugs investigation.
They argued they thought the undercover officers, who did not identify themselves, were burglars.
Skinner's partner Tina Preece told journalists outside court she did not think justice had been done.
"This is totally uncalled for. You're not allowed to defend your property, you're not allowed to defend your family. This wasn't premeditated," she said.
"I think it was a very unfair decision. The only reason they came to that decision is because he was a police officer. If it had been a normal person off the street, a thug or a criminal, it would have been a different story.
"They should have identified themselves, and it wouldn't have happened if they had identified themselves."
A spokesman for Mr Wilkinson's family, cousin Robert Laurie, said the family deeply felt Mr Wilkinson's loss every day and thanked police for their support.
Skinner's lawyer, Marie Dyhrberg, argued during the trial that her client thought the police officers were burglars and was responding to what he thought was a serious threat.
She said the fact that a police officer was killed should not colour the jurors' decision.
Clegg's lawyer, Stuart Grieve QC, also argued his client and Skinner were reacting to what they thought were burglars.
Mr Grieve said they challenged the intruders and chased them but that Clegg did not know what Skinner was going to do.
Crown prosecutor Simon Moore QC had argued Skinner and Clegg were two fit, young men who decided to take the law into their own hands.
The pair were remanded in custody for sentencing on August 30.
- NZPA