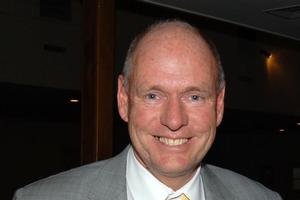 One of the former Labour Government's most free-spending ministers, Chris Carter, yesterday confirmed he and a staff member enjoyed massages in Cambodia in 2008 which were paid for using a ministerial credit card.
However, Mr Carter - who racked up thousands of dollars on items ranging from flowers to helicopter flights to tropical resorts - says the $204 massage charge was reimbursed and that was always the intention.
He had two massages and his staff member one while staying at the Raffles Hotel Le Royal in Phnom Penh and the $2336 bill for five nights including the "spa treatment" was paid with his staffer's ministerial credit card. He said they took the massages to help cope with the 40C heat of Phnom Penh.
The money, and $97 for wine and spa treatments on the same trip, was reimbursed several months later after a request from Ministerial Services.
As well as the massages, Mr Carter appears to have enjoyed a lavish lifestyle as Minister of Education, Ethnic Affairs, Conservation and Housing.
His credit card records released yesterday include frequent purchases of food and liquor while travelling domestically and internationally, flowers for his partner, Peter Kaiser, on his birthday and for colleague Lianne Dalziel when she was sacked as Immigration Minister in 2004.
Other items include $607 for 14 British Labour Party coffee mugs, a $175 magazine rack, luggage and clothing.
Among bigger-ticket items, Mr Carter, his private secretary and Mr Kaiser attended a meeting of the Natural Resource Management Ministerial Council in Brisbane where they went on to visit "conservation areas" including the Voyages Heron Island resort, where a one-night stay including various activities, food and drink cost $3475.49, including four helicopter transfers at a total of A$1664 ($2046).
Mr Carter said he had been invited by the Australian Conservation Minister to visit the turtle-breeding project on the island. "We thought they were paying - but it turned out we were."
On the same trip, one of his party watched a pay-per-view movie at another hotel which does not appear to have been picked up by Mr Carter, who yesterday reimbursed Ministerial Services for other video-on-demand services that appear on his hotel bills.
"I obviously missed that when I was going through it yesterday."
He also ran up a $5507 bill for cars while in Adelaide in 2004 for a ministerial council meeting. For security reasons, he said, he was required to use "hideously expensive" cars provided by the Australian Government.