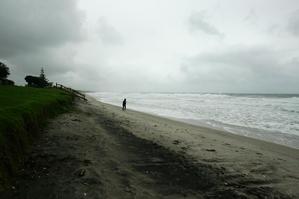 An attack on three French tourists sleeping overnight in a Far North layby has prompted fresh calls to restrict freedom camping - or at least warn campers of the safety risks and environmental worries.
The tourists had parked their van near Mangamuka village two weeks ago when two men forced their way in about 1.30am, stealing cash, phones and a camera, and leaving all three tourists with facial injuries.
In recent years there has been a boom in the number of firms hiring out basic sleeper vans, which are attractive to budget tourists because they save on accommodation costs.
The vans are controversial because they are not equipped with toilets and some users have been leaving faeces and rubbish at overnight parking spots.
The Far North robbery has also highlighted the risks of parking overnight by the road.
In a response to mounting pressure over environmental concerns, the Tourism Industry Association led a freedom camping forum involving most of the country's campervan firms in April. The outcome is expected to be made public by the end of this month.
It is understood the companies have agreed to ask people hiring vans without toilets to stay in designated camping areas.
Far North District Council spokeswoman Alison Lees said the freedom camping issue had come up as part of an ongoing bylaws review, not because of the attack on the French tourists but because of environmental concerns.
Evidence was growing of people using vans without built-in toilets "desecrating the environment".
Proposed changes to the parking traffic control bylaw would prohibit people camping beside roads, while a new reserves bylaw - bringing together the old parks, reserves and beaches bylaws - would ban camping on beaches.
The council realised that people with self-contained vans liked to freedom camp and that would still be allowed, probably in more remote places where the financial viability of existing campgrounds was not affected.
The parking traffic control bylaw is about to be adopted, while the reserves bylaw is in draft form.
Destination Northland boss Brian Roberts said visitors should "absolutely" be given advice about safety and looking after the environment.
- APN