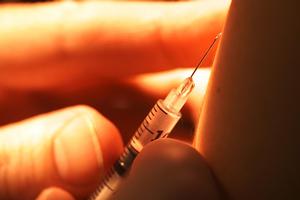 Several women are understood to have contacted the Ministry of Health after it was revealed that up to 55 New Zealanders could have been infected with hepatitis C in Australia.
The Health Ministry is helping Australian authorities trace New Zealand women who visited Croydon Day Surgery over about four years, from early 2006 to late last year.
It is feared the women could be among 3600 believed to have been deliberately exposed to hepatitis C by clinic anaesthetist James Latham.
Dr Latham - who is suspended from practising - has the virus, and matching strains have been detected in about 22 former clinic patients.
Director of Public Health Fran McGrath yesterday said the department was helping Victorian authorities update their contact lists for the 55 women.
It had also set up a helpline for any women who thought they might be at risk so they could be connected with the Victorian Health Department.
If any women require a test, they would be referred to their district health board, which would carry out the tests on behalf of the Australians.
The Croydon Clinic carried out late-term abortions - those performed at 15-weeks gestation or later - as such procedures are legal in Victoria.
Abortion Law Reform Association NZ president Dame Margaret Sparrow said some women travelled to Australia for late-term abortions because of problems accessing them in this country.
In New Zealand, they are generally carried out only in instances of fetal abnormality, or when the pregnancy poses a risk to the mother's health.
Such services are hard to procure in this country, as many doctors are reluctant to perform them due to the risks to the mother.
DHBs have in the past paid for women to travel to Australia for the procedure when there has been no doctor available here.
Healthline - 0800 611 116