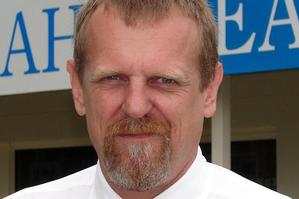 The sister of a New Zealand father-of-four killed at a family party in Queensland says her brother was an "absolutely awesome brother" who didn't deserve to die.
Kelly Dumper was yesterday flying out to Australia with another sister Michelle Lyons and mother Anne Dumper.
Ms Dumper's older brother Brent Dumper was shot dead at a party to celebrate his daughter's housewarming on Queensland's Gold Coast.
His murder followed a tragic coincidence that saw his 21-year-old daughter Jessica move in next door to his alleged killer, Bevan Carl Forsythe, 36, another expatriate New Zealander.
Forsythe is a second cousin to Jessica's boyfriend, and the couple had stayed in his house after moving from Beerwah to the Gold Coast.
While they were there the house next door became available for rent, and the couple moved in.
Ms Dumper told the Herald yesterday that Forsythe had been "trying to pick a fight" before he went to his house to get a gun.
The killing is the third tragedy for the Dumper family in the past few years.
The siblings' 64-year-old father died about four years ago of cancer then Ms Dumper lost a baby girl a year ago.
Mr Dumper - who has lived in Australia for about five years - returned to New Zealand to support his sister after she lost her daughter.
"We've just about had a loss a year, this is just a heartless one," Ms Dumper said.
"He was an absolutely awesome brother. He always had a joke, he was the life of the party. No one could ask for a better brother."
Mr Dumper left his Waiuku home for the Gold Coast about five years ago with wife Karyn and daughters Jessica and Kate.
Mr Dumper has two older sons from a previous relationship who both live in Auckland.
He married Mrs Dumper in Fiji after the couple met in Waiuku.
The family plans to hold a service in Beerwah, near Glass House Mountain in the Sunshine Coast hinterland, where Mr Dumper had worked as a real estate agent.
Mr Dumper's body will later be flown back to New Zealand for burial.
There had been no trouble between Mr Dumper and Forsythe before an argument allegedly developed in the back yard of the property during a housewarming party that began on Saturday evening and continued into the early hours of Sunday morning.
Police allege that bickering between Forsythe and Mr Dumper gradually built up over several hours, until Forsythe allegedly went home, collected a shotgun, and returned to kill Mr Dumper with shot to the back.
Forsythe is also charged with the attempted murder of Michael Norman McMillan, 44, who allegedly narrowly missed being shot when he grappled with the gunman.
But close family friend Roger Guillemet said there had been no ill-feeling between Mr Dumper and his alleged killer before the party.
"Brent had never met the man before," he said.
"This was the first time he had ever met him. There was certainly no prior history there."