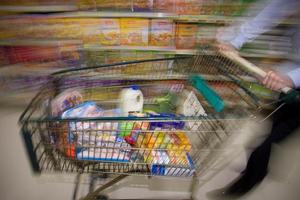 Police have warned criminals they could easily be the ones getting hurt as more victims fight back.
A Christchurch dairy owner has won plenty of fans after he fought back against a shotgun-wielding robber at the weekend.
The robber wanted money from the till, but after being struck by Kamlesh Patel with a cardboard display, he fled with only tobacco.
"There's some people sending a real warning to criminals that 'we will take them on', and they are going to come out fighting just as hard," said Inspector Malcolm Johnston.
Mr Patel said he felt it was a risk worth taking to try to wrestle the gun off the man.
"After giving him everything, he might still shoot me. You never know."
While police discourage people putting themselves at risk by standing up to armed criminals, Mr Johnston said it was clear that a growing number of retailers and homeowners were no longer prepared to take it lying down.
"Getting yourself injured, maimed or killed is not worth a packet of smokes or $100, or even $1000.
"However, police have noticed an obvious frustration in the community, and have seen a change in attitude from some dairy owners, and to a certain extent house owners.
"I think people have had a gutsful of criminals getting away with stealing property and money that they have worked extremely hard to get, only to have some drug user who's not working and is contributing nothing to society [take it]. It just goes against the grain for a lot of people."
Mr Patel said he was stacking his freezer when the man came into his dairy about 9.50pm on Saturday carrying a "big shotgun".
"I was just looking at him ... whether this gun is real or fake. And I tried to read his face - what he can do, and up to what level."
Despite deciding the gun was real, Mr Patel hit the robber with a cardboard display stand and tried unsuccessfully to wrestle the gun off him, before the man took the tobacco and fled, with Mr Patel chasing.
John Albertson, of the Retailers Association, said the greatest risk was how the armed person would react under stress - and family members in the store or out back could be hurt.
The association urged retailers to instead keep their shop windows clear of advertising material, so passing pedestrians and motorists could see in, and to install alarms that would deter criminals.