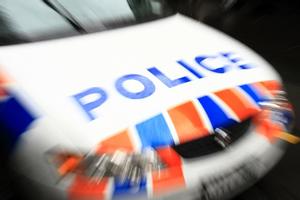 A New Zealand man has been charged with the murder of a countryman on Australia's Gold Coast after a party ended in bloodshed.
Brent Dumper, 46, was shot in front of his wife and daughter at a housewarming party in a Gold Coast suburb at about 4:45am on Sunday following an argument, TVNZ reported.
Bevan Forsythe, will face a committal hearing in December.
Forsythe, 36, faced the Southport Magistrates Court today charged with murder and attempted murder.
Police will allege Forsythe was invited to his next-door neighbour's home at Upper Coomera on the Gold Coast, where a housewarming party began on Saturday and continued into Sunday.
Police said the 46-year-old father of the woman who had just moved in was shot dead about 4.45am (0645 NZ time) on Sunday, following an argument that had been simmering for several hours.
Defence lawyer Campbell McCallum said his client would defend the charges and a bail application would be made to the Supreme Court in the next few weeks.
The committal hearing has been set down for a week, from December 13 to 17. The case will be mentioned again on August 26.
Outside court, Mr McCallum told reporters the case was a tragedy for all involved, including his client's distraught wife and children.
"Everyone's heart goes out to the family of the victim, but we don't know the circumstances and until the police are forthcoming with their specific allegations we are just left to take it to the Supreme Court for a bail application."
He said the incident could not be described as an ongoing neighbourhood dispute.
"Police at this stage are only alleging there was a party and at that party a firearm was discharged. The circumstances of that firearm being discharged have not been fully disclosed."
No application was made for bail and Forsythe was remanded in custody.
Mr Dumper moved to the Gold Coast four years ago and was working as a real estate agent.
Before that he was an antiques dealer in Waiuku, south of Auckland.
- AAP